At every order status sync on channels, the system will automatically create Reverse pick ups for all the RETURNED Order items at market places. These will be visible on the Shipments page, under tab "Customer Returns". While those synced from the Courier Providers through tracking will be created under the tab Courier Returns on the Shipments page.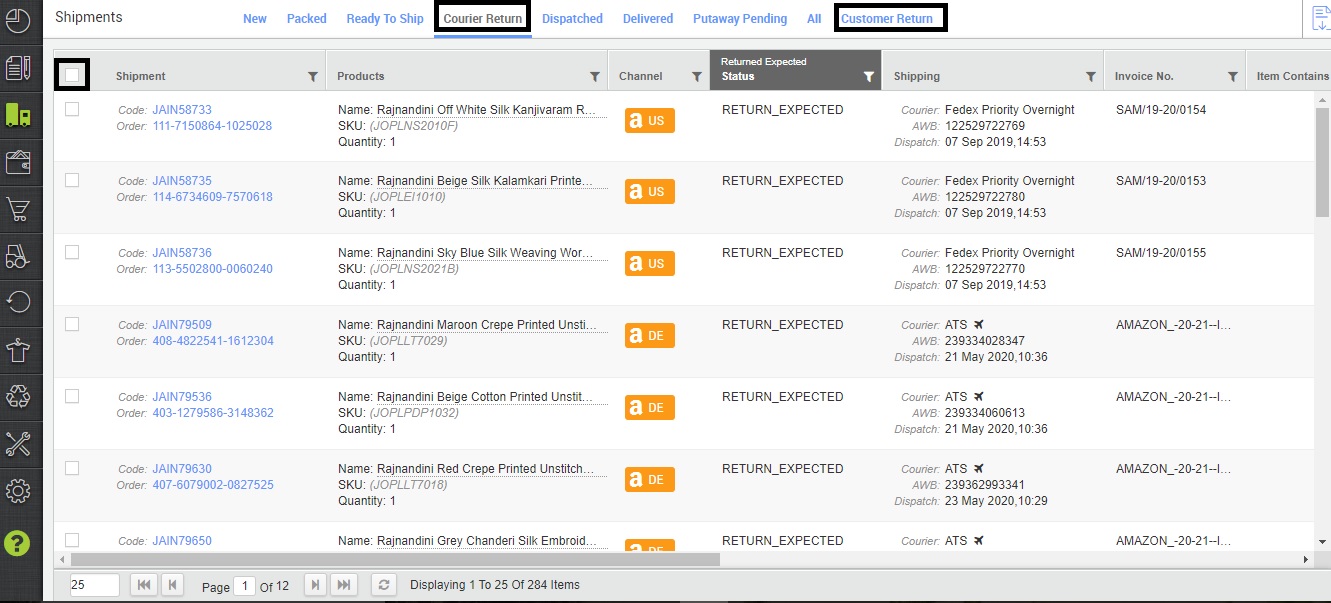 Please note: All the reverse pick up created manually at Uniware will also be visible under Customer Returns tab.
You can also complete the putaway for multiple returns in one go. On the same page SHIPMENTS, COURIER RETURNS and tab CUSTOMER RETURNS, follow these steps:
1. Select the Returned Order items for putaway.
2. Click the Action button.
3. Select "Complete Returns".
4. The window which pops up next will let you mark the inventory as Good, Bad or Return to Customer.
5. Hit "Complete" and then "Done".
Post this step, the inventory will be updated in the DEFAULT shelf.
Note:  If you already added the physical stock earlier for returned items so after completing the above steps you must adjust (Remove) the inventory in unwiare as per current present stock.