We now support a new Shipping Provider – Gopigeon.
To integrate with it, follow the given steps:
1- Find the path Settings > Shipping providers.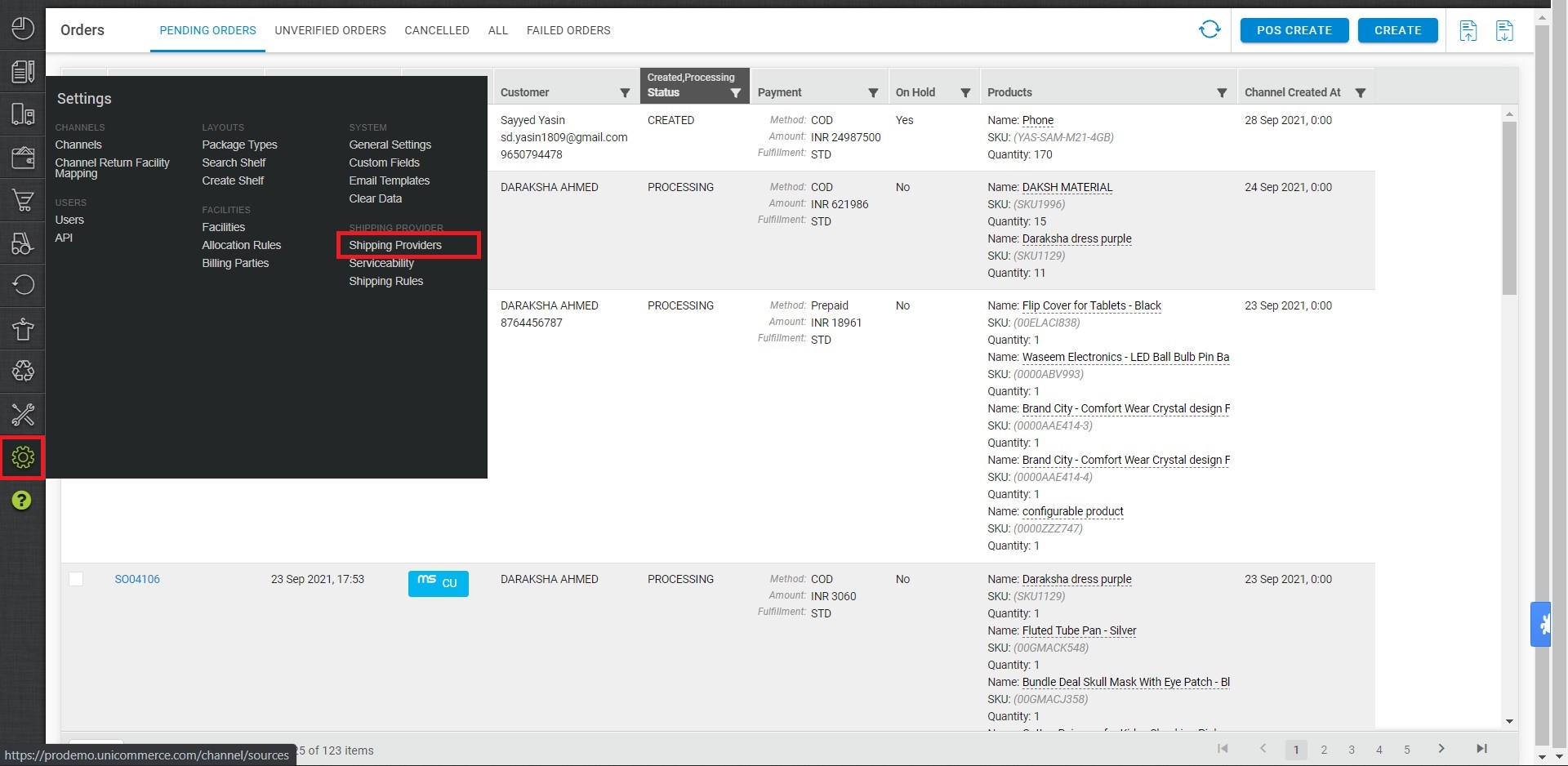 2- Search and add a new Provider  "Gopigeon"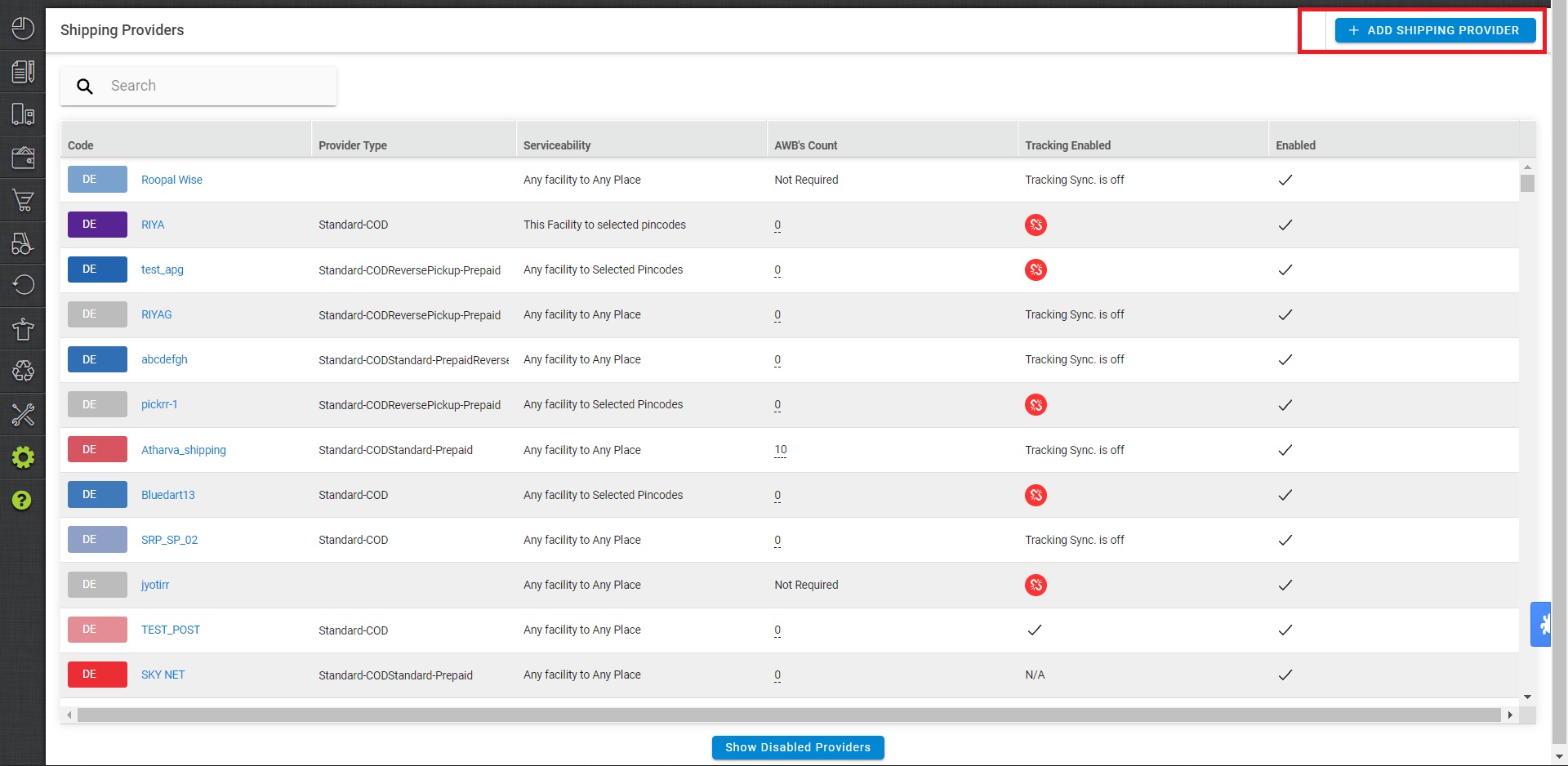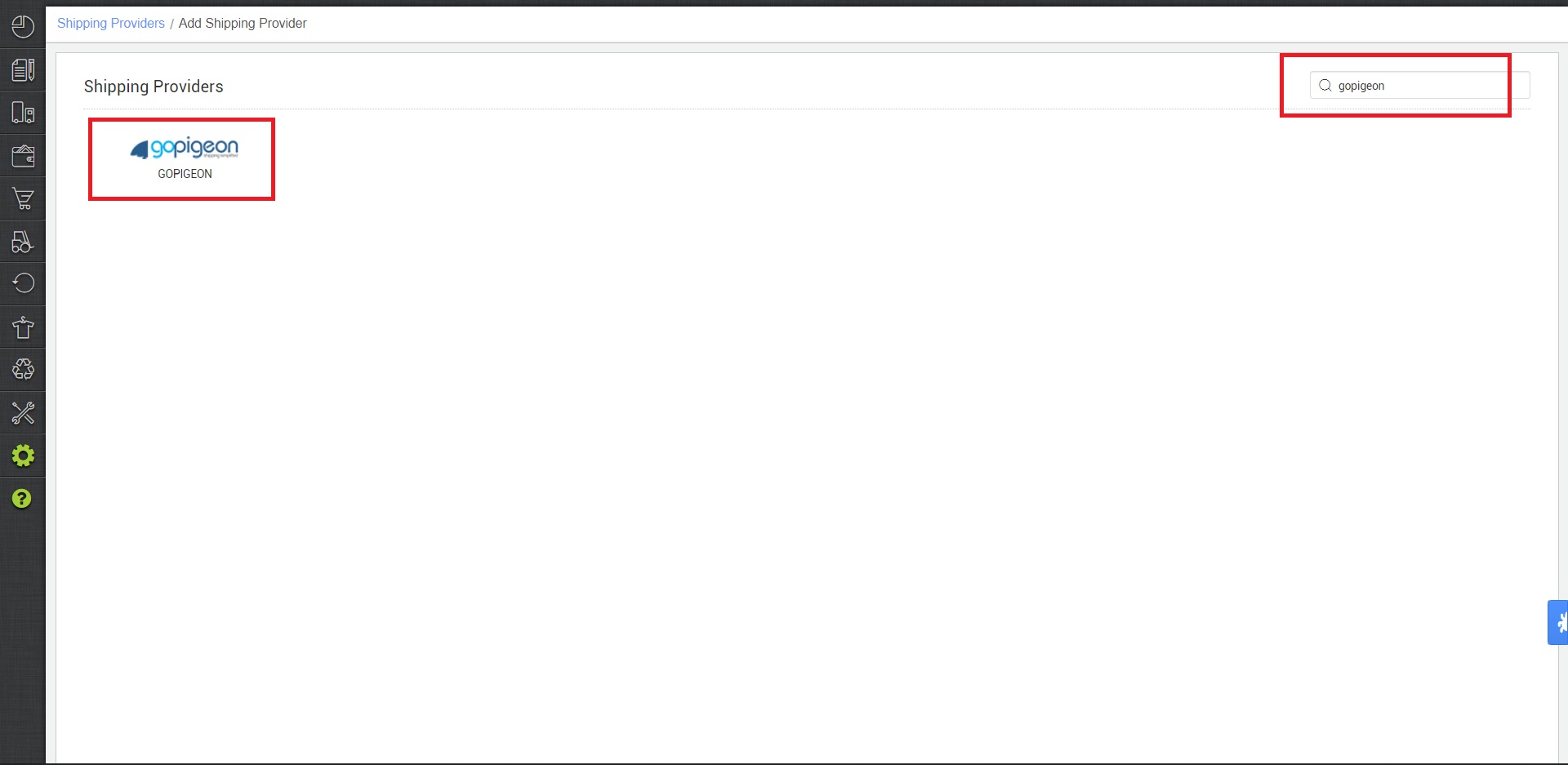 3- Fill the shipping provider details to Save.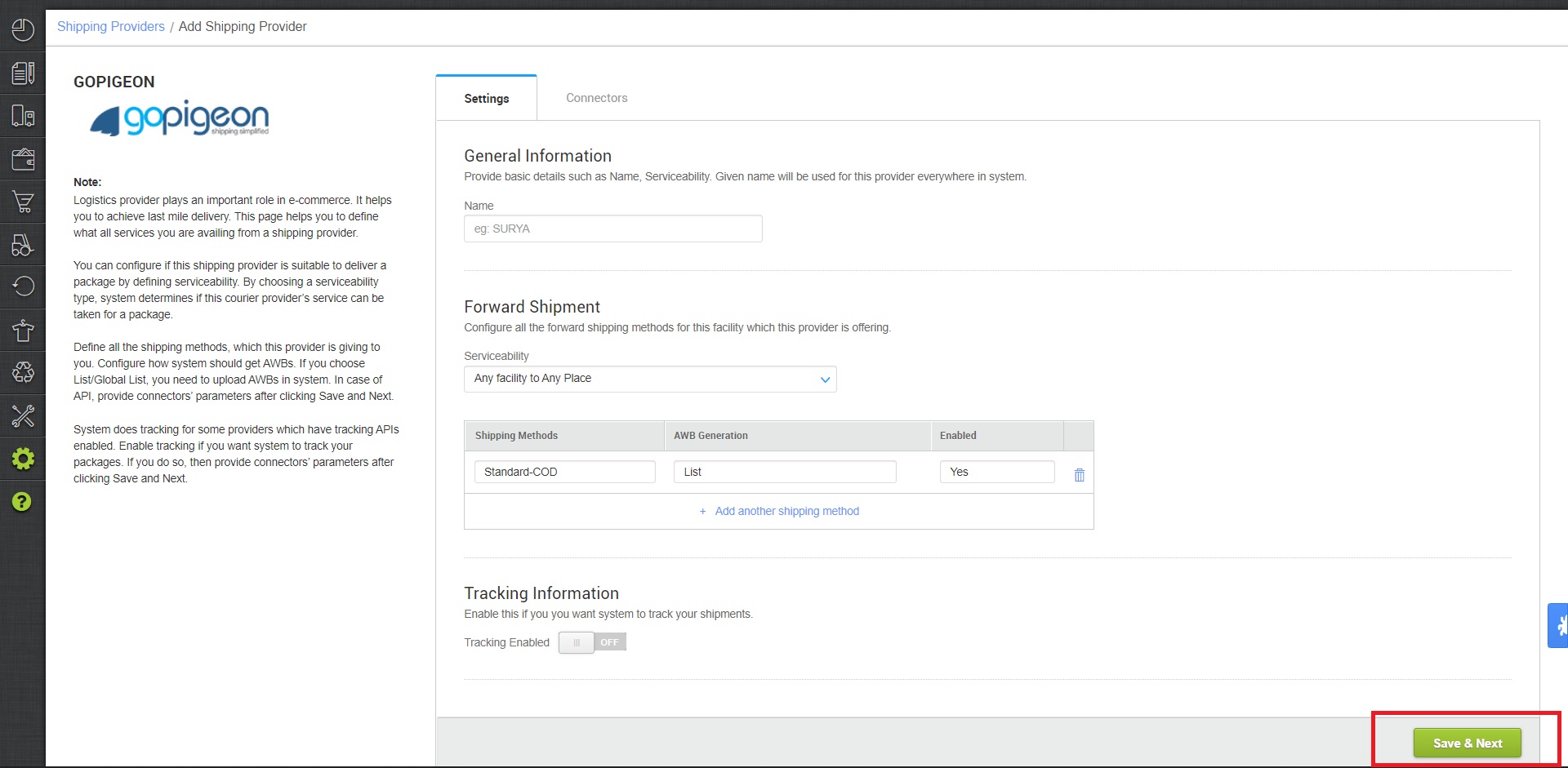 Fill in the general details like its name, serviceability and shipping methods.
Learn more about Serviceability(Pincodes).
4-  The AWB Generation can be done in many ways –
The AWB Generation can be done in four ways –
-If you select LIST, the system will pick the tracking number or the AWB number from the list we feed.
– GLOBAL LIST is the common list of AWB numbers across all facilities.
– If you select MANUAL, then every shipment allotment to a courier will require a manual entry of the AWB number during the shipping package addition to its manifest.
– If you select API, the API fetches the AWB number every time a shipment is assigned to this courier.
5-  On clicking it the system allows you to enter the list of AWB numbers
6-  Enter a comma-separated or newline-separated value in the text box.
7- Please remember that you cannot select API as a valid option for AWB number generation in case of "SELF" or the other shipping providers those don't provide AWB through API mode.
8-  For API AWB generation, you can fill the optional value at connector which will be provided by the respective shipping provider.
Select AWB Generation Method = API.
Now update the serviceability(Pincodes) for the same provider. Click here to know What is Serviceability? How do we upload it?
3. After saving these details, configure the API details in the Connectors tab.
Add the Vendor Name in the field "Seller API Name" and hit Connect.
---