Follow these simple steps to integrate channel Mirraw in Uniware:
1. In the Uniware menu, select Settings > Channels, then press the button "Add Channel".
2. Search and Select "Mirraw".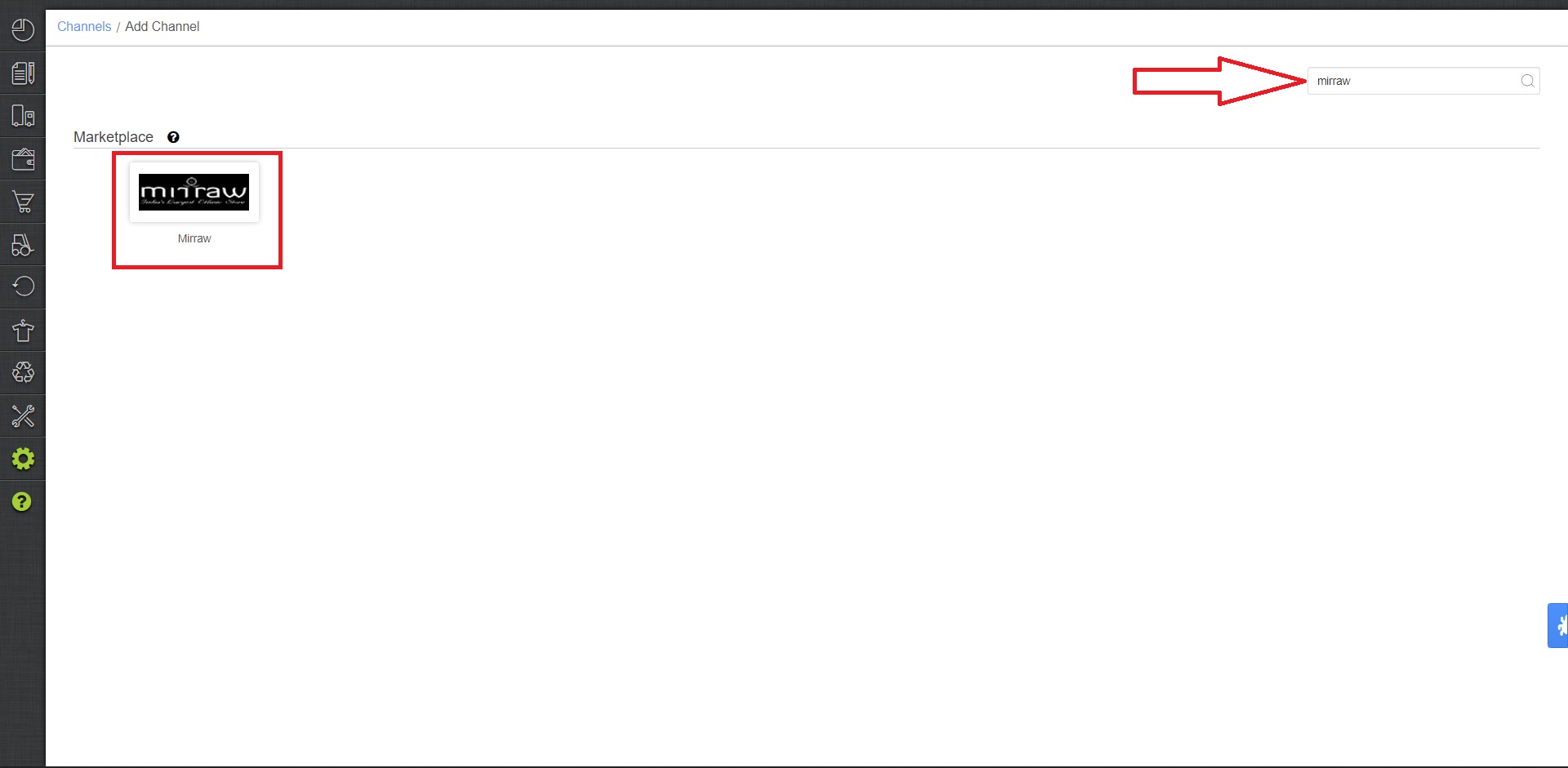 3. Fill all the Channel Details. Turn on ORDER and INVENTORY sync to manage orders and inventory for Mirraw.
4. As soon as you save the channel details, Connectors tab will get opened. Connect the connectors with Mirraw seller panel (https://seller.mirraw.com/sellers/sign_in ) login credentials, i.e. username and password.
Below are the important points needs to be kept in mind while adding the channel.
Order sync, inventory sync and catalog sync are available.
Invoices and Label: Details to be provided from channel
Shipping will be handled by channel, Tracking details and label print will be fetched from channel only.
Order Invoice along with the invoice code and Tax will be fetched from Mirraw itself in Uniware.
Status sync will work for Dispatched/Return Status.