Unicommerce now provides integration with Shyplite.
To begin with the integration of Shyplite Logistics, follow simple steps:
1. Login to your Unicommerce account and Go to settings > Shipping Provider
2. Now click on Add Shipping Provider in the top right corner
3. Search for Shyplite.

4. Click on Shyplite Logistics to add.
Enter the shipping provider name as per given Mode and Weight category. For example Shyplite Surface 5KG or Shyplite Air.
Select Serviceability as either 'This Facility to selected Pincodes' (in this case you need to define serviceability, explained below) or 'Any Facility to Selected Pincodes/Any facility to any Pincodes'.
Add both COD and Prepaid Shipping Methods having AWB Generation selected as API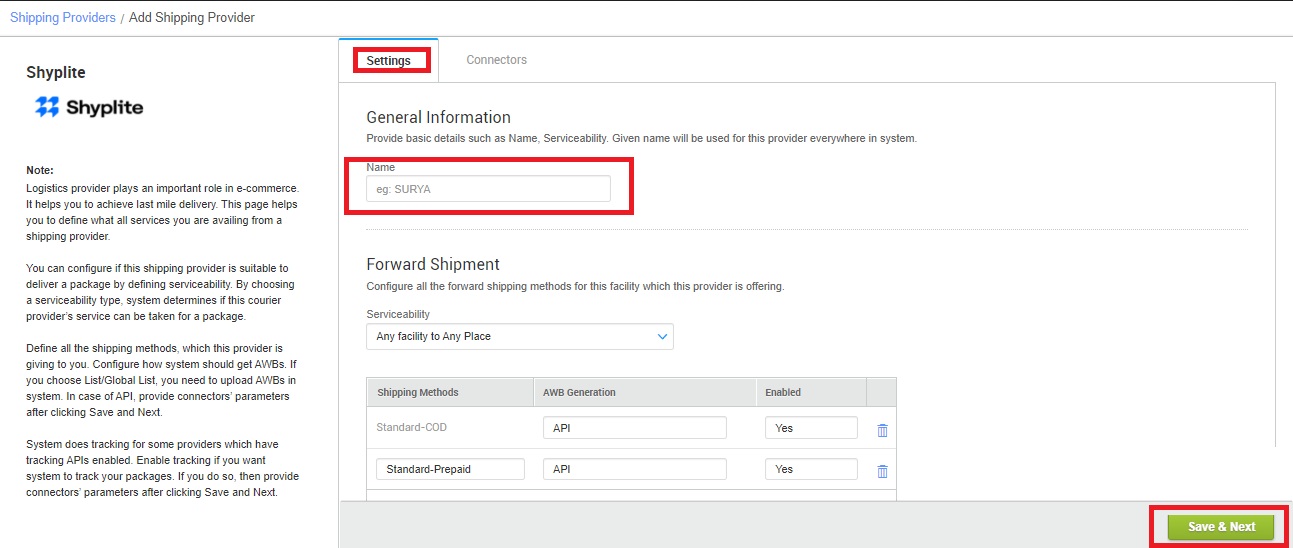 5.  Click on Connectors and add below parameters which will be provided by Shyplite team: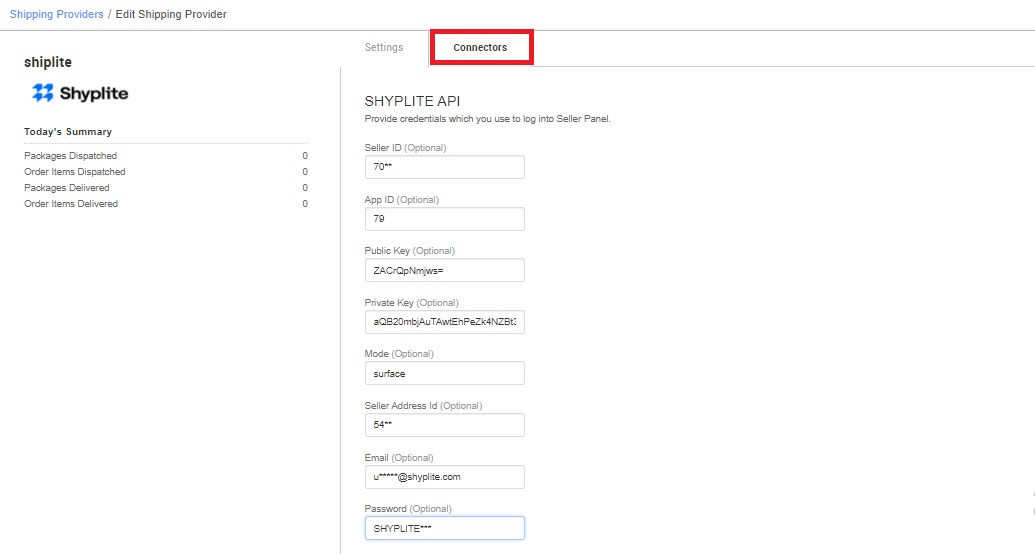 Mode field. (Only Accepted values: LITE/SURFACE/AIR),
Note: Maximum of three Shyplite for each Mode( LITE/SURFACE/AIR) can be added.
Note: The Seller Address ID field on Connectors( it will be present for cases where the script 1.0 is activated) For script V1.1 this field will remain empty as we will pick the data from the facility alias.
6. Now update the serviceability for Shyplite Logistics provider. Click here to know What is Serviceability? How do we upload it?
Important:
This is a shipping aggregator.
AWB and shipping Label will be fetched from Shyplite.

Tracking is provided in Uniware for Shyplite shipped orders.

Before processing the order please open the link Shyplite.com with client-specific credentials:

and check the label setting. We support only Size A4 (8″X11″).