To add DTDC shipping provider in Uniware, follow given steps:
1- Login to your Unicommerce account then Go to Settings > Shipping Provider
2- Now, Click on Add Shipping Provider in the top right corner
3- Search for the logistic partner DTDC

4- Click on DTDC Shipping provider to add.
-Enter shipping provider name
-Select Serviceability filed
-Add both COD and prepaid Shipping Methods having AWB Generation selected as Manual/List
No API integration as of now for fetching AWB with DTDC.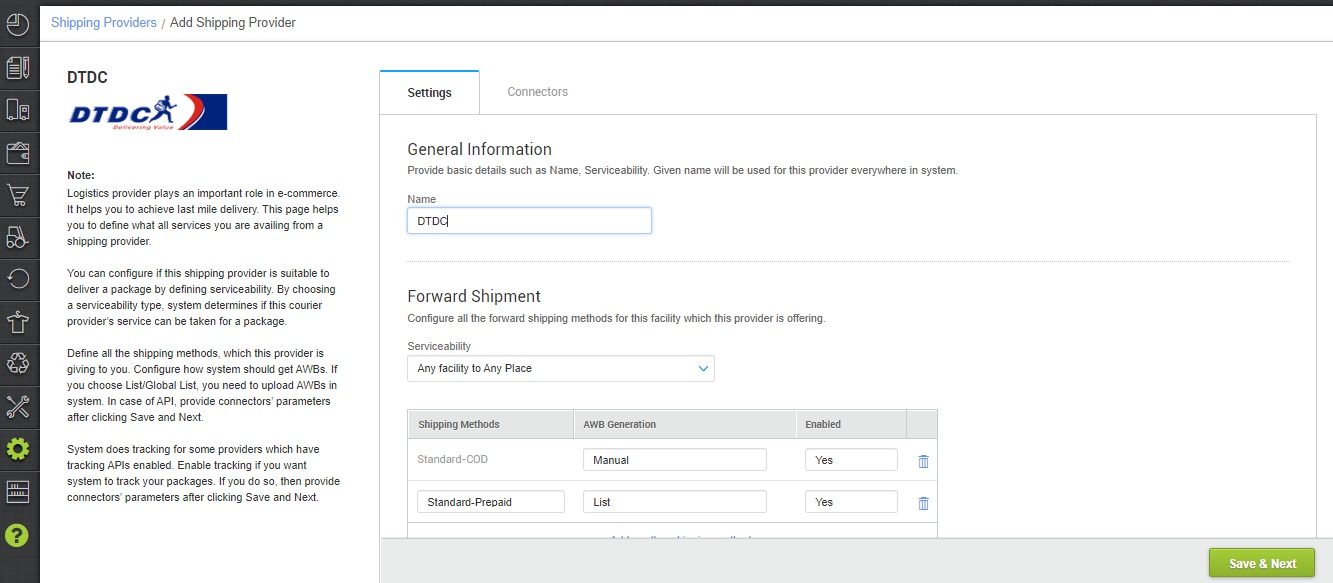 5- The AWB Generation can be done in four ways –
-If you select LIST, the system will pick the tracking number or the AWB number from the list we feed.
– GLOBAL LIST is the common list of AWB numbers across all facilities.
– If you select MANUAL, then every shipment allotment to a courier will require a manual entry of the AWB number during the shipping package addition to its manifest.
– If you select API, the API fetches the AWB number every time a shipment is assigned to this courier.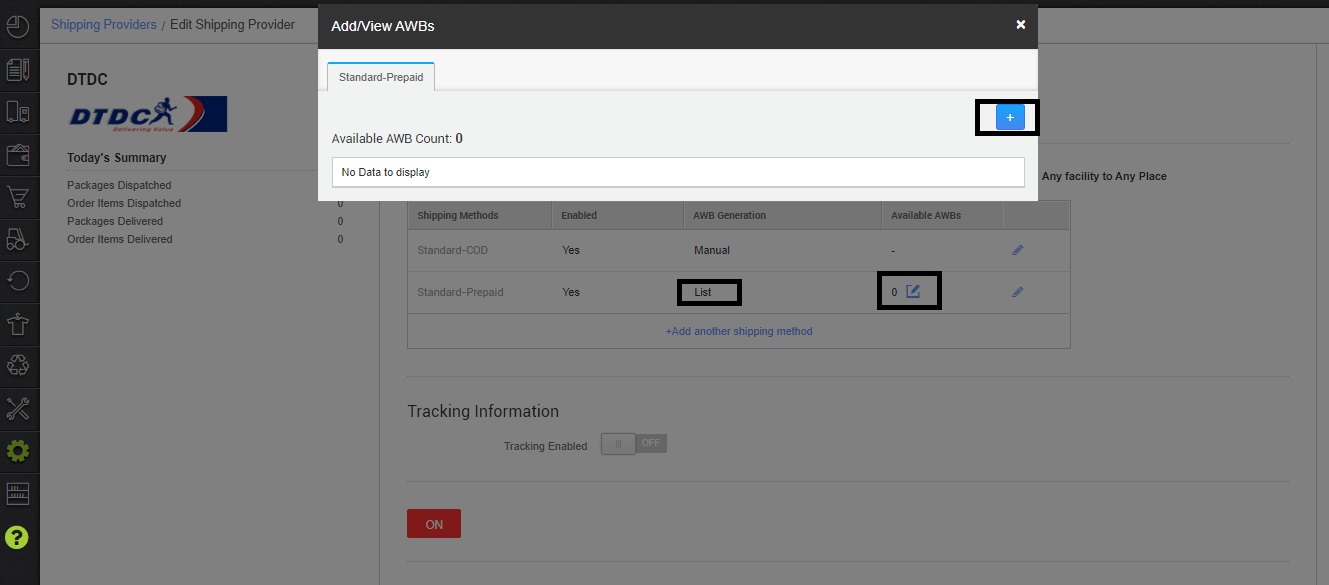 On clicking it the system allows you to enter the list of AWB numbers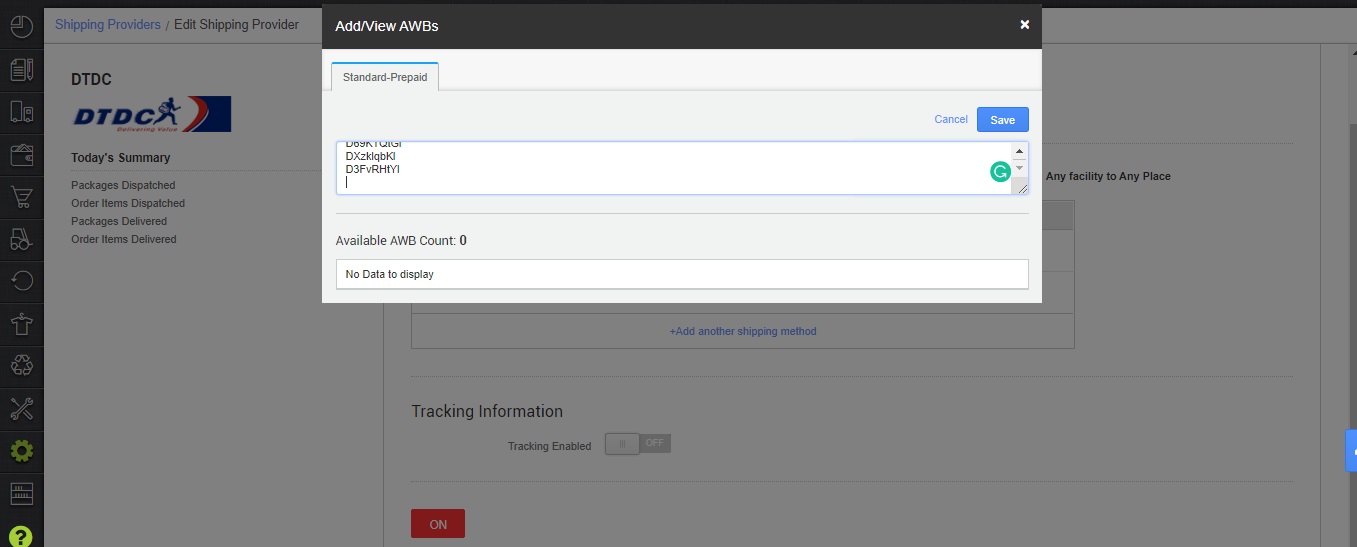 6 –  Now update the serviceability for DTDC Shipping provider. Click here to know
Learn more about Serviceability(Pincodes). What is Serviceability? How do we upload it?​
For more information on ways of adding AWB numbers to a shipping provider Click Here
To learn about the similar process for other courier providers, Click here.
For Self shipping integration Click Here