To integrate Ekart shipping provider with Uniware, follow the following steps:
1- On the path Settings > Shipping Providers
2- Click the button
3- Search for Ekart.

4- Click on Ekart and enable the shipping methods, COD and Prepaid, as per your requirement.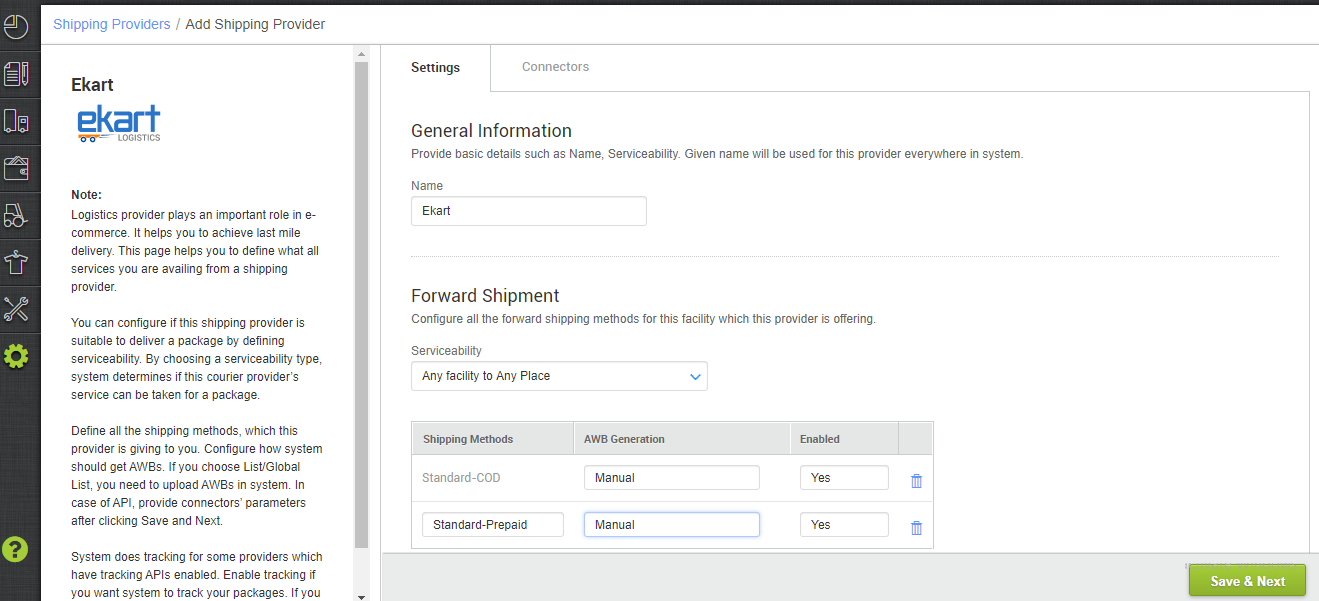 Learn more about the steps of enabling a shipping provider
5-  If you want to connect Ekart with API to fetch AWB from there panel. select Connectors tab.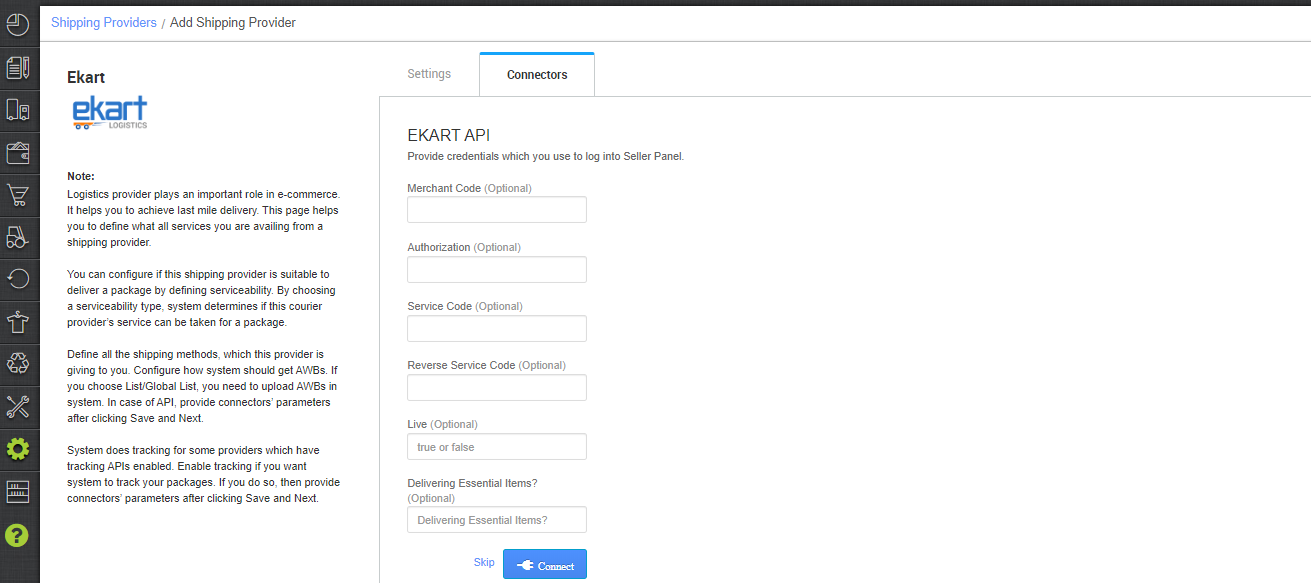 The following parameters are required which you use to log into Seller Panel. These values are as provided by the Ekart services.
Merchant Code – Provides by the Ekart services
Authorization -Provides by the Ekart services
Service Code -Provides by the Ekart services
Reverse Service Code – Provides by the Ekart services
Live – True/False
Delivering Essential Items? – True/False,  Means deals in essentials service products Like FMCG, Pharmacy else FALSE (By default).
6- Now update the serviceability(Pincodes) for the same provider. Click here to know What is Serviceability? How do we upload it?
Important Points:
Forward and Reverse shipment supported.
AWB will be fetched from Ekart
Tracking is provided in Uniware for Ekart shipped orders.
Cancellation update to Ekart