To review and recommend Unicommerce on Amazon :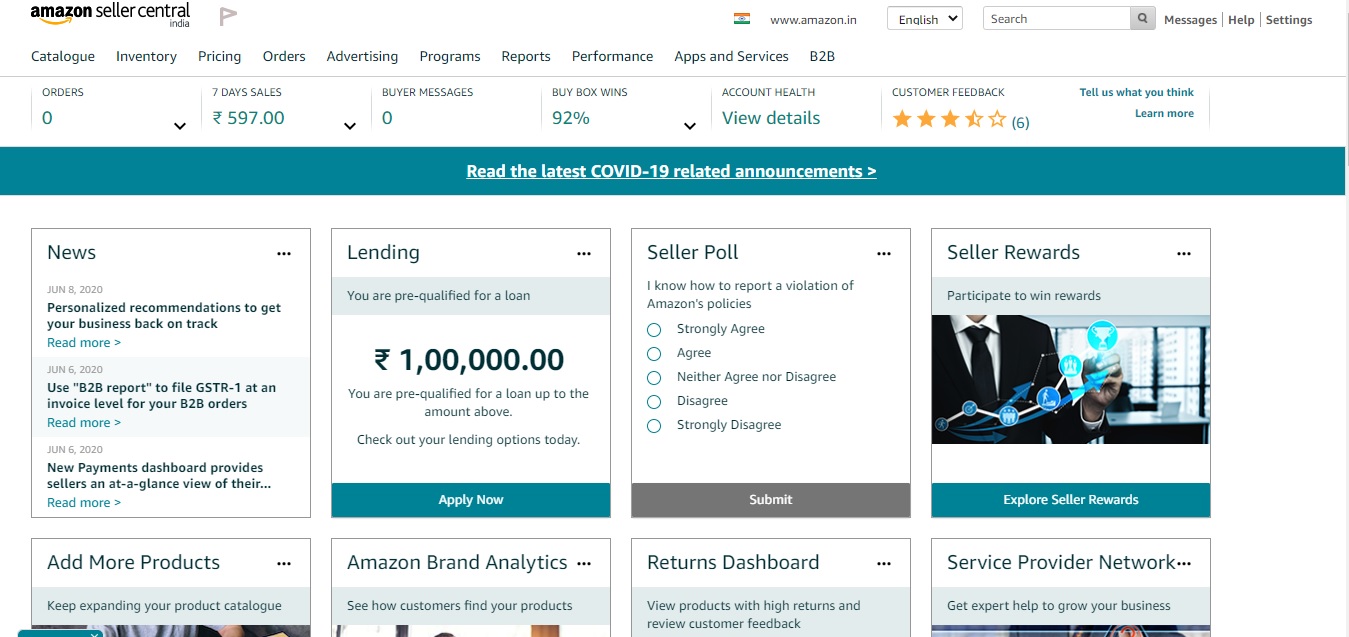 2- Select Apps and Services as shown in below Page and Click on Discover Apps.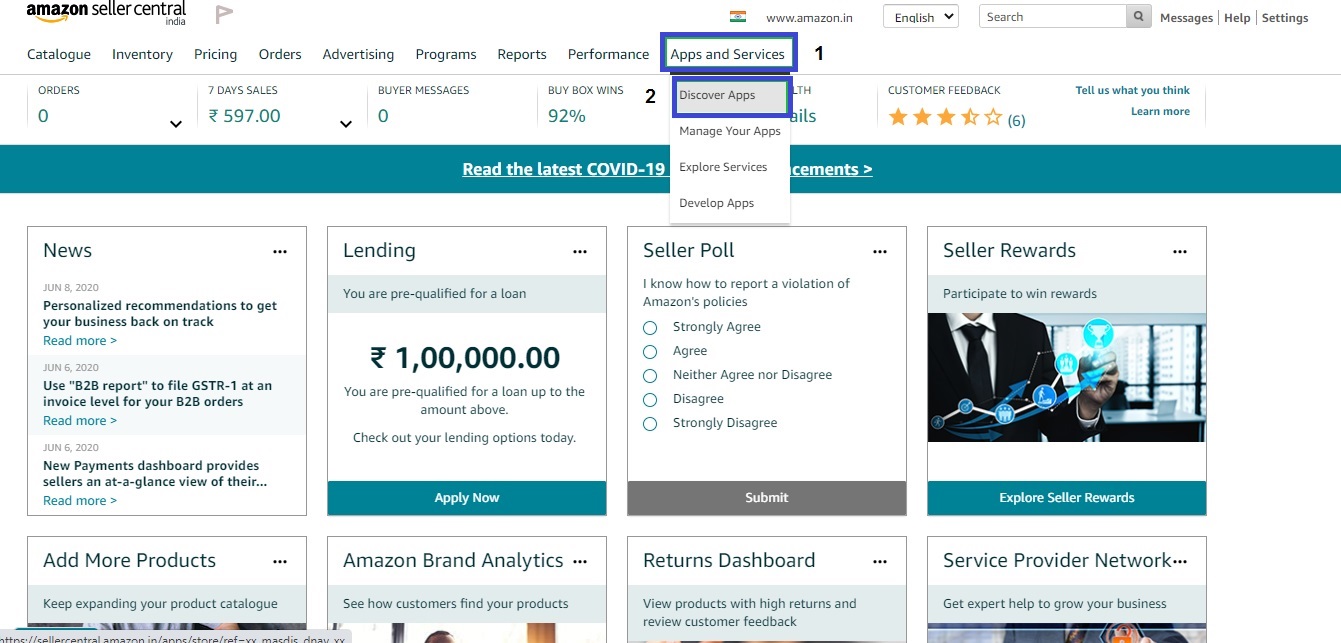 3- Search the Unicommerce app to write Review and Recommendation.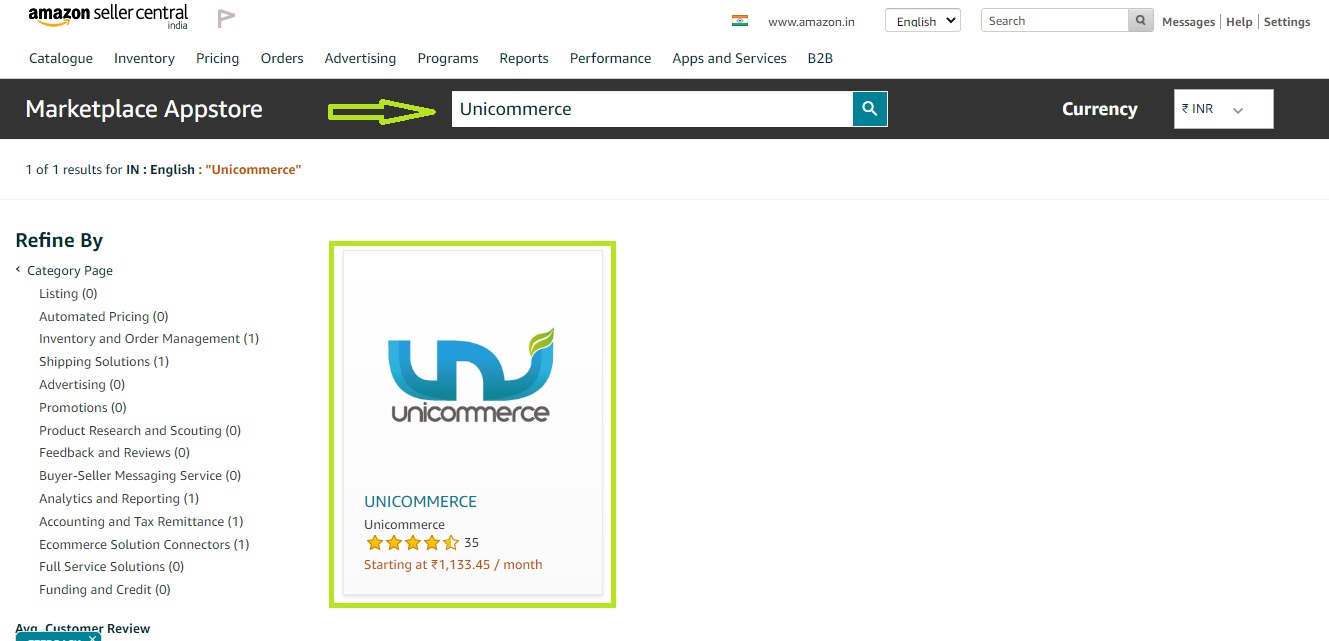 4- Click on Unicommerce Name.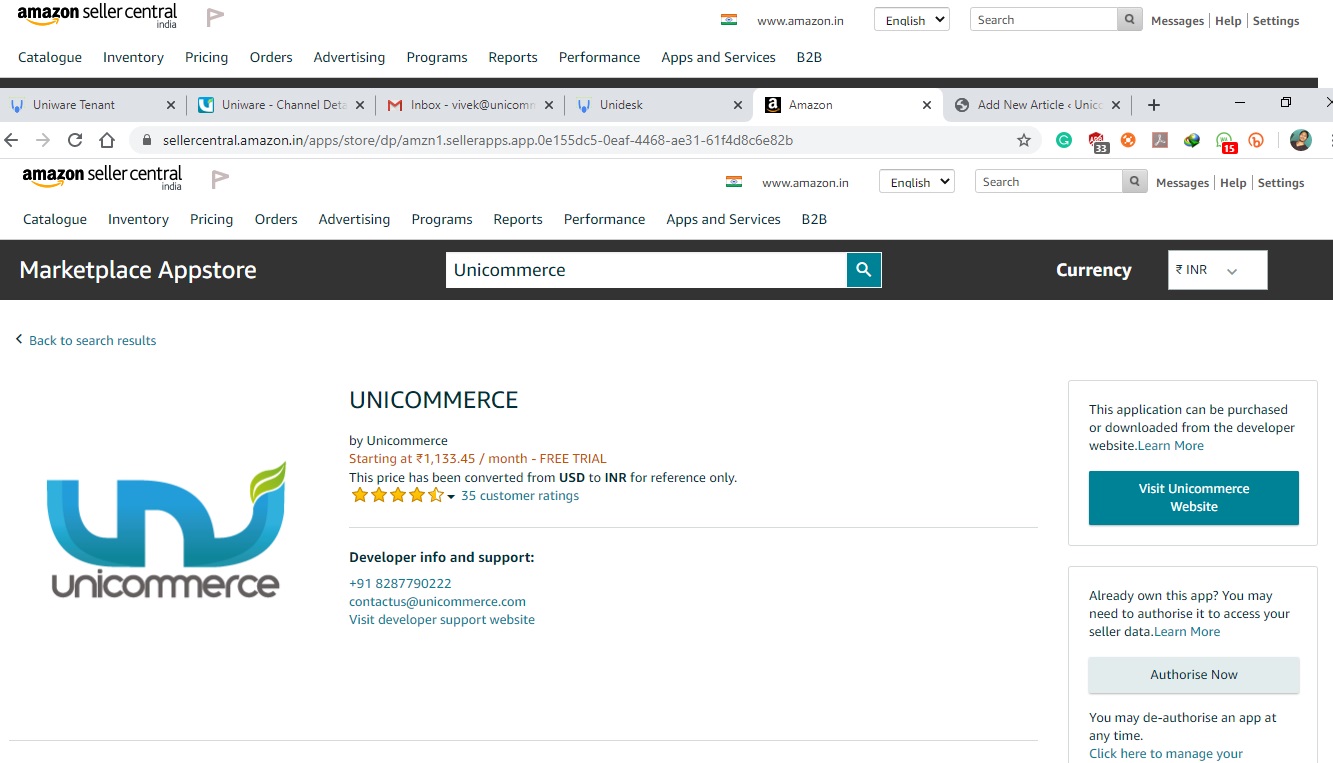 5- Now click on the button "Write a Customer Review".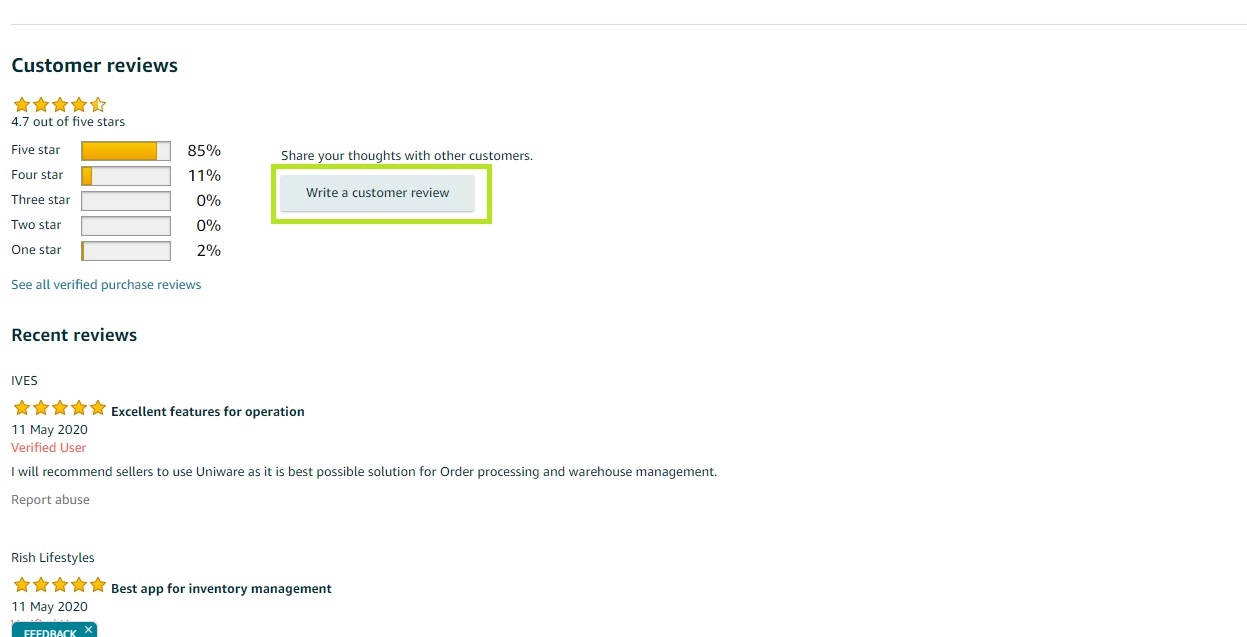 6- Write a review.