A: Steps to switch the facility of an order:
1- Search and open the sale order whose items are to be switched.

2- Click on the Order action icon and select 'Switch Facility' Order.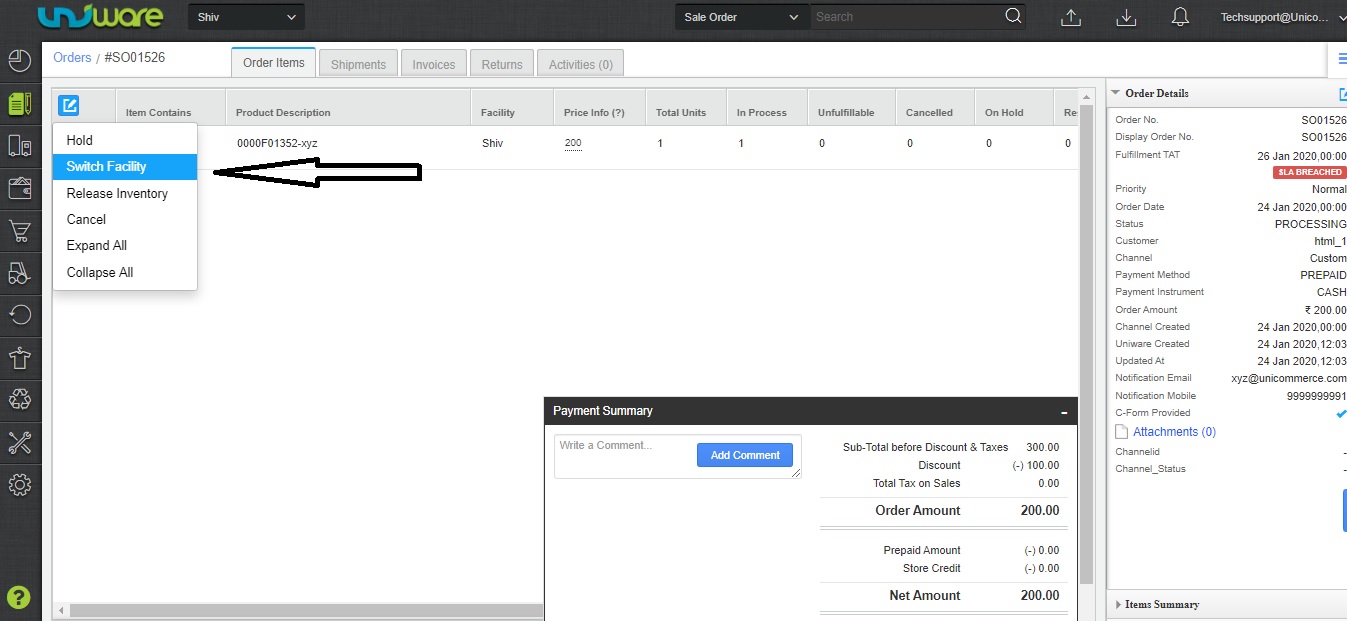 3- Select the order to apply the switch action on them.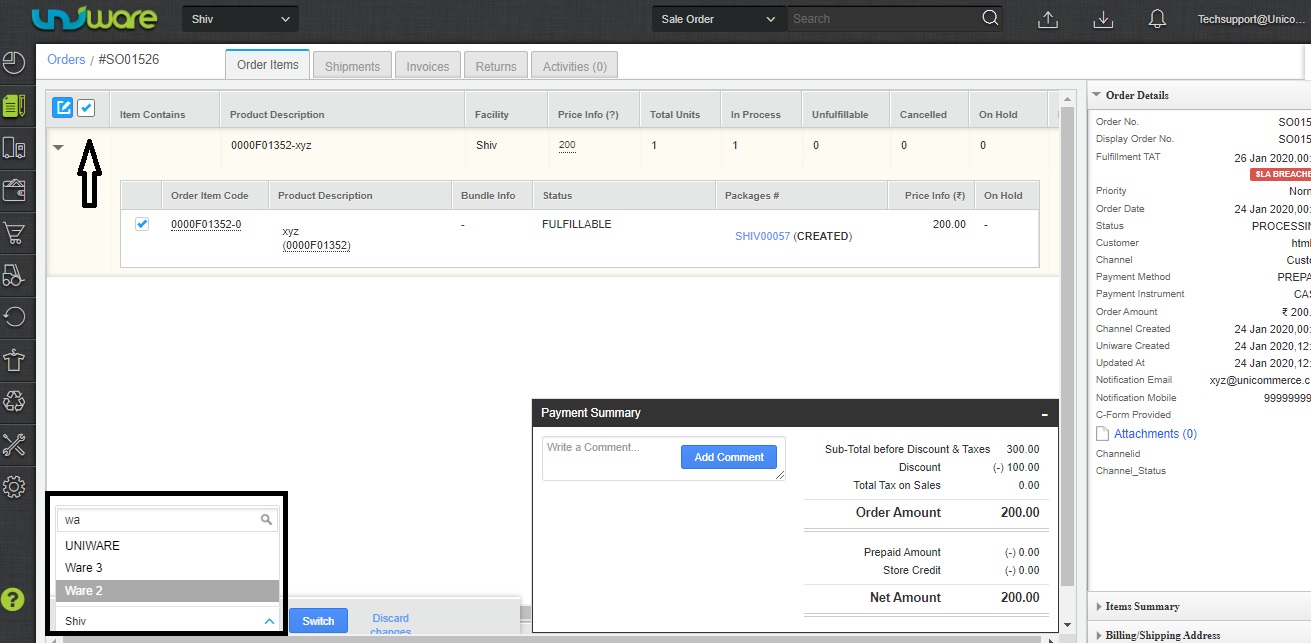 4– The selected "switch" to order marked switched.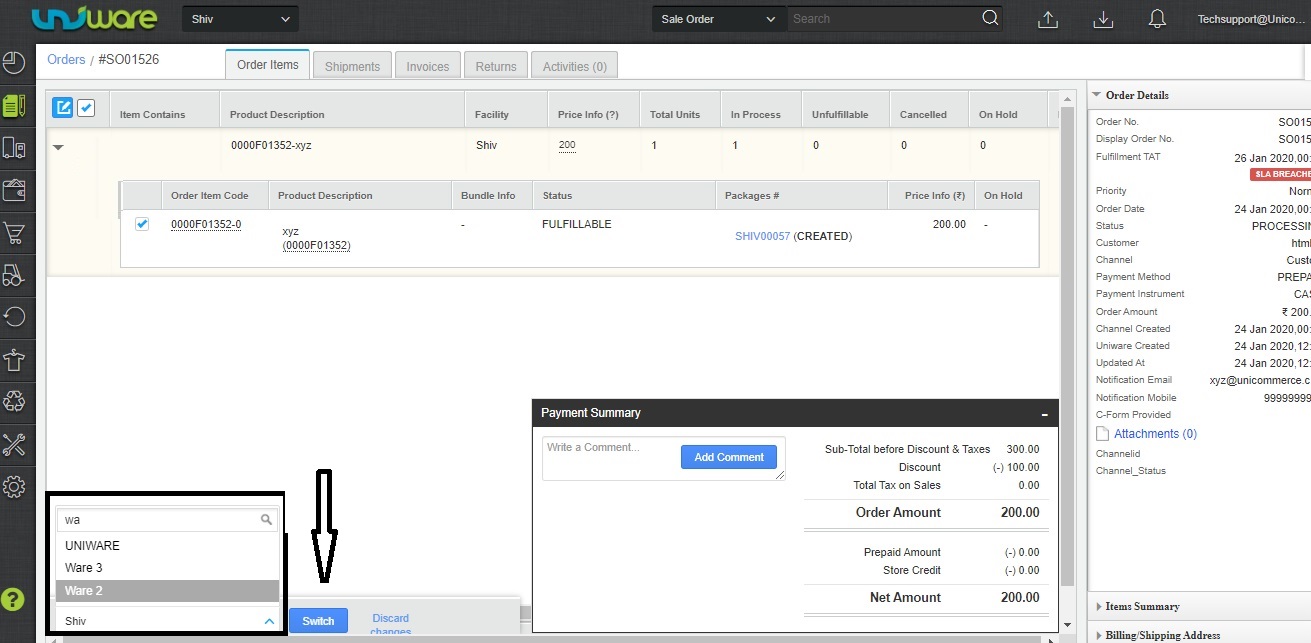 5- Confirm that the order has been switched in another warehouse for orders item on the Orders page.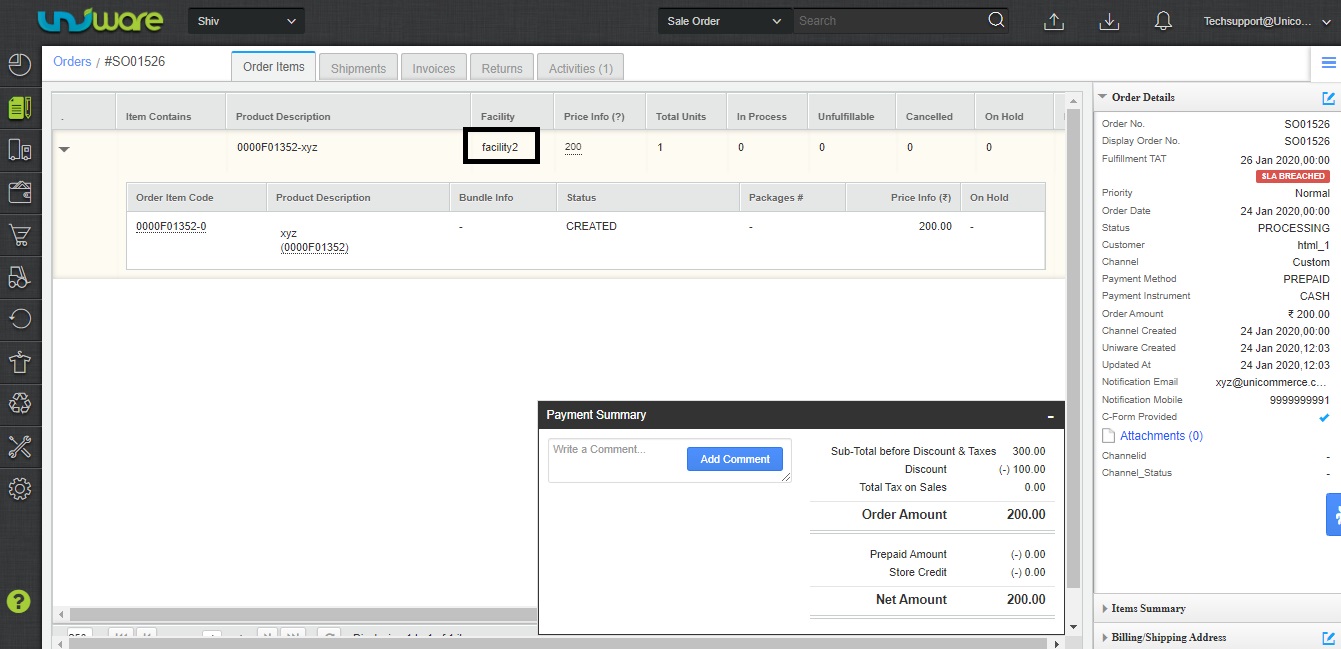 Note:
Shipment can switch only in the Created state.
Shipment in the created state can only be switched in Uniware as above process and inventory will add back directly.