To Review and Rate Unicommerce on Capterra follow the below steps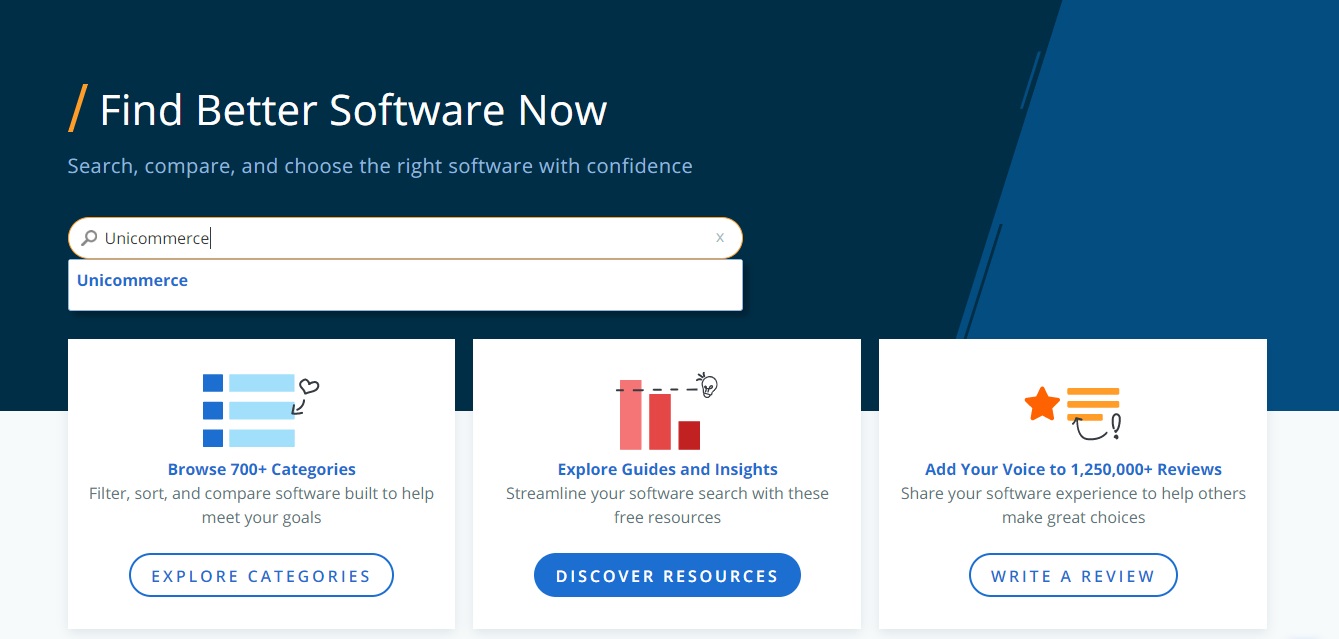 2- Click on Write a Reviews button on the Unicommerce page.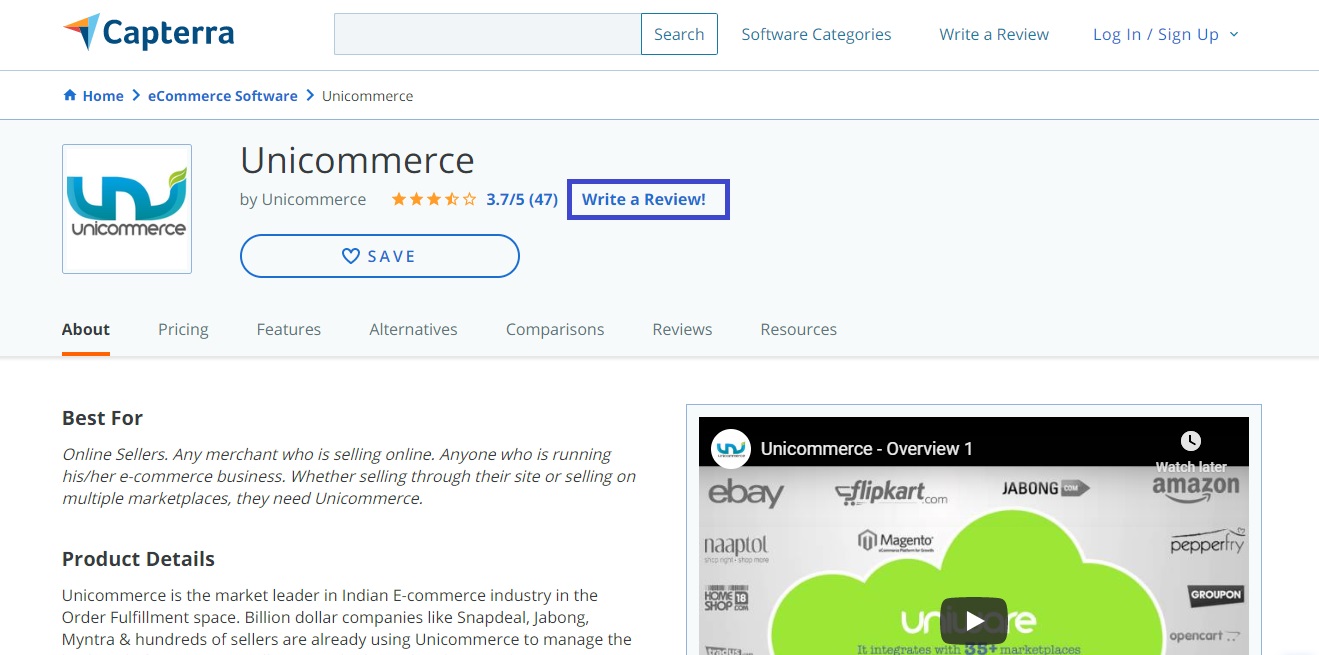 3- It will open a Review Form for Unicommerce. Fill the basic details about you: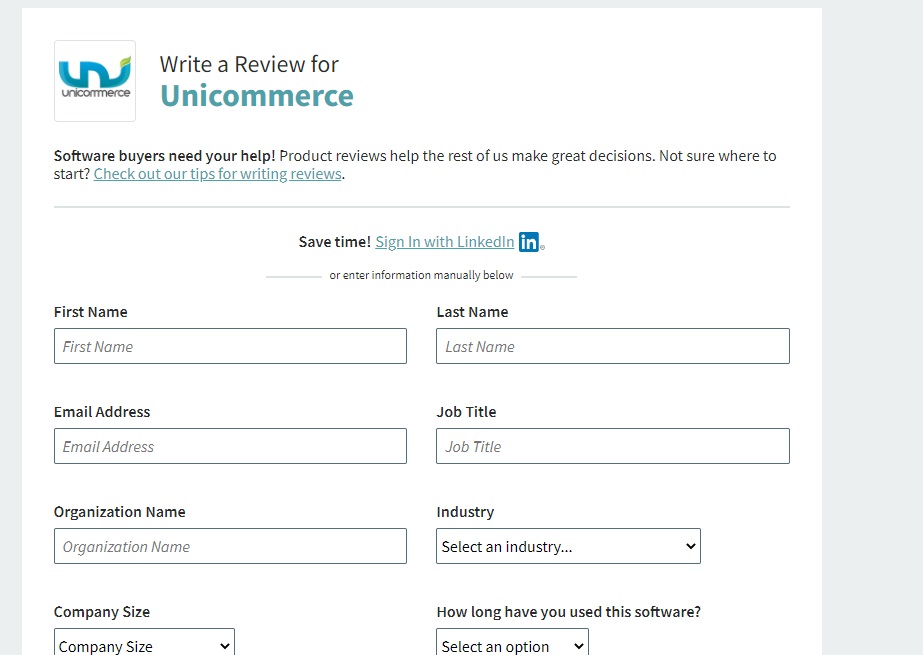 4- Rate our Product and Services on different parameters.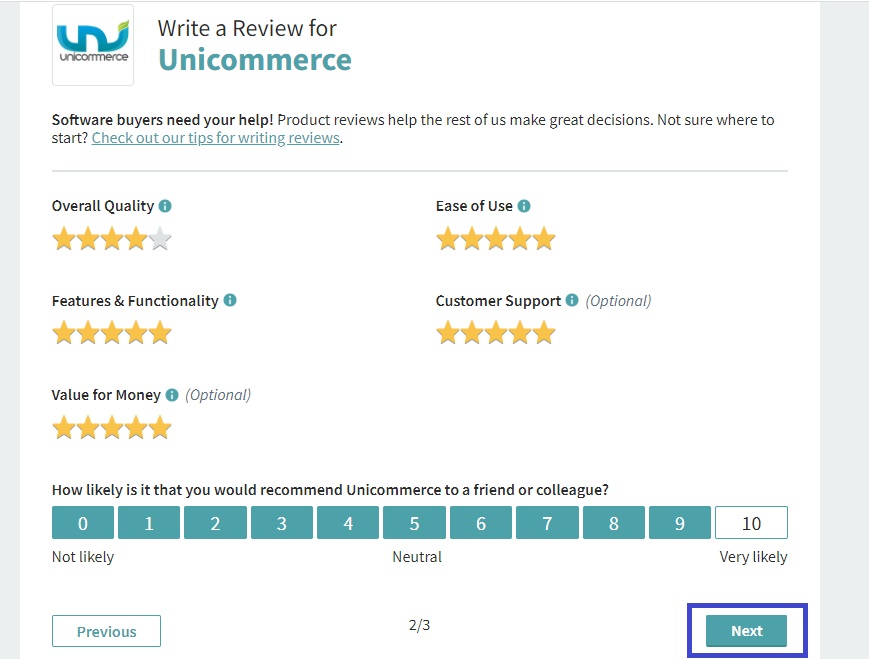 5- Describe your experience with Unicommerce and then Click on Submit button.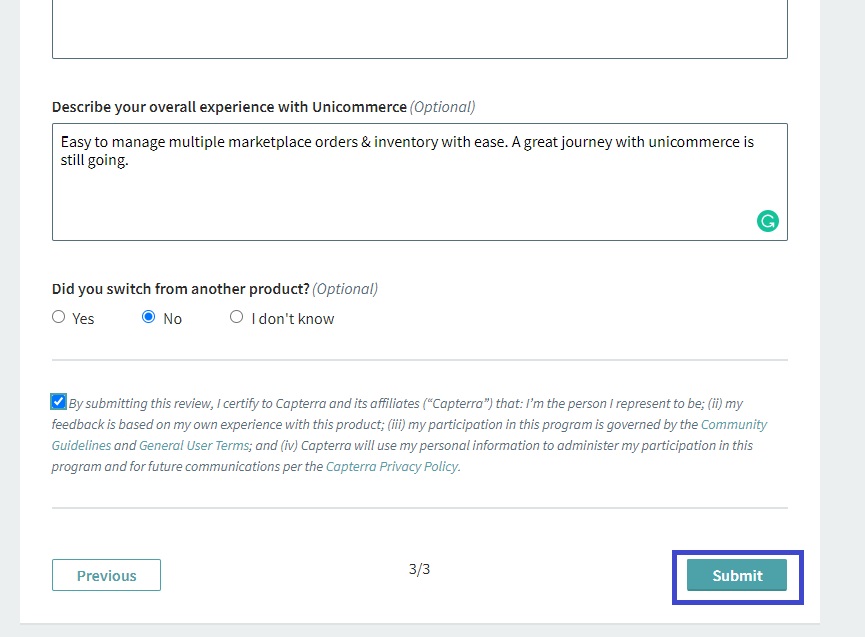 6- That's Done!! Your review posted on the Unicommerce page 🙂