Sellers can now hover on the product image to see the enlarged picture and identify the product better.
To see the enlarges picture follow the below steps:
1- Select Products in the menu
2- Select the product/ SKU you want to see in more details.
3- See the Item image view which is by default view.

4- Now we click on Image it will provide the below inlarged view.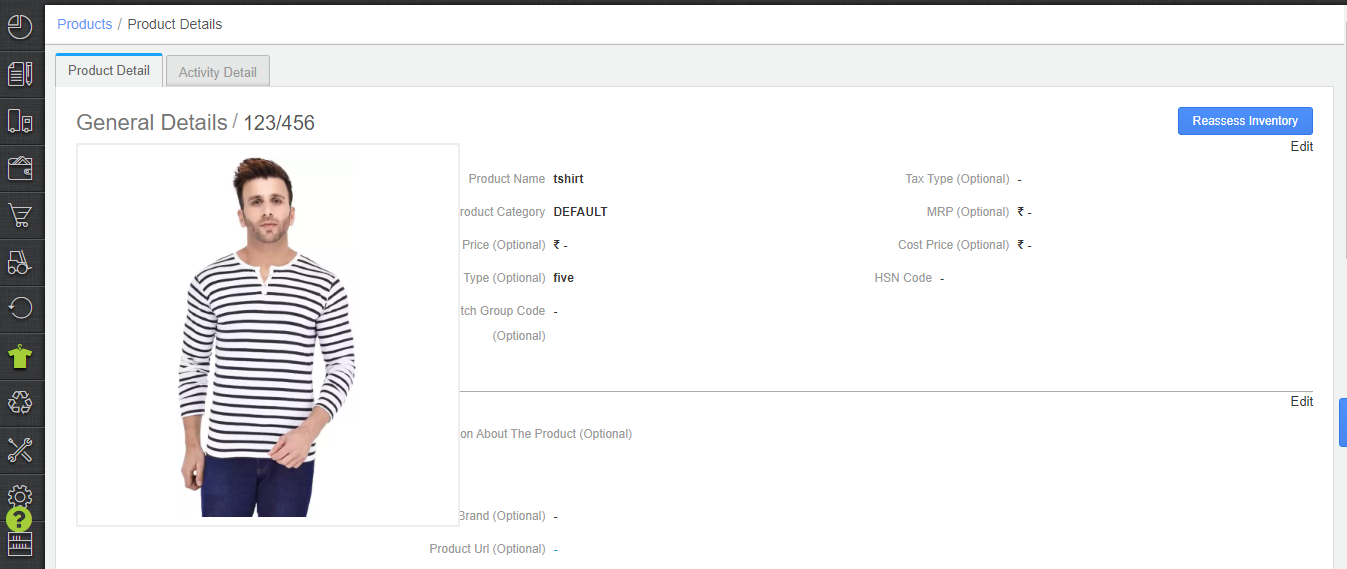 5- Item image will be picked from filed "Image Url" in which you can fill open source Image Url.

Note: A SKU is a unique code consisting of letters and numbers that identify characteristics of each product in warehouse to maintain the stock.
In Uniware, SKU code can be created with the length of 3 to 45 characters and allow only four special symbols as Dash, Dot, Slash and Underscore. "Space" is not allowed in Uniware SKU.
For more detail Click Here