You will find a newly designed Add new Channel page where the configuration settings are separated from the connectors' configuration in the two tabs.
The access path:
1. Settings ->Channels, click button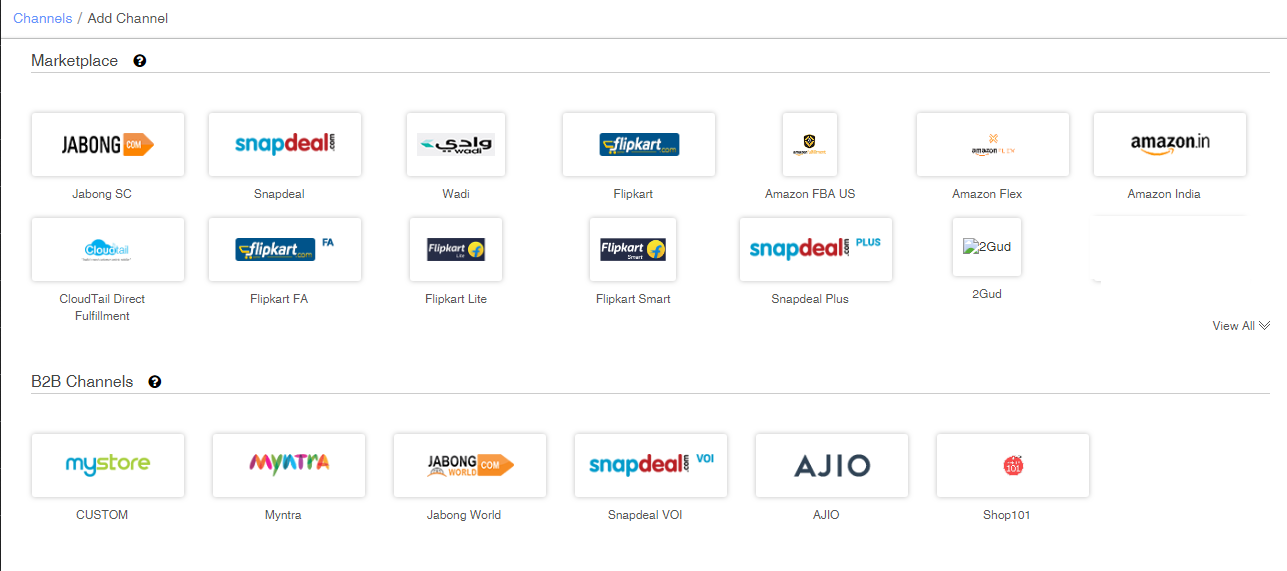 2. Select any Marketplace or B2B or a Shopping Cart. Click the relevant channel logo to configure the channel like Flipkart, Snapdeal, Myntra or Limeroad etc.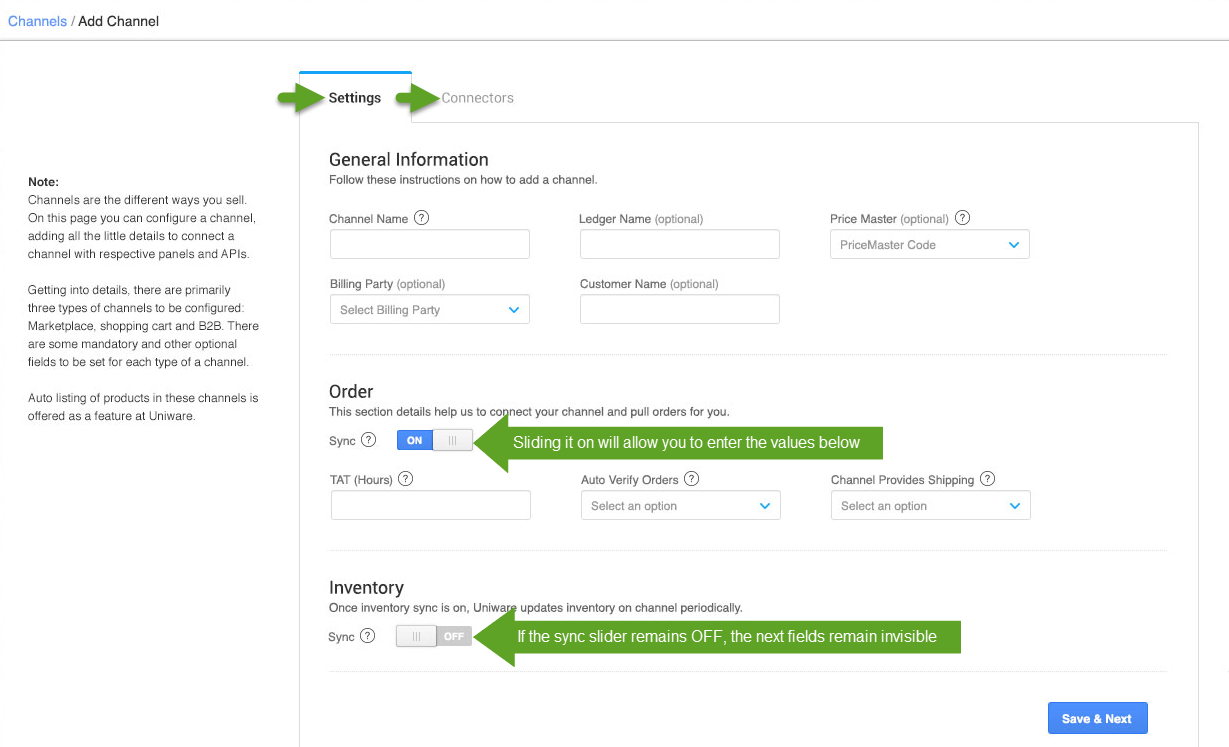 3. The meaning of each field is as explained below:
Deduct Fixed GST On Shipping Charges Etc (Optional): This is a new parameter tab on Channel setting page, selecting it YES will lead to Fixed shipping and other charges tax @18%. But by system default value of this field is selected as "No" and the shipping charge would continue to have the same tax rate as a product item unless this field is manually changed.
This feature will not work for Flipkart, Snapdeal, Amazon_IN and Paytm i.e. for the marketplaces where we fetch tax along with the invoices.
4. Once the required values are entered on this page, and you click
you will jump to the next tab for Connectors setting.
5. Even this page has a clear demarcation of Panel logins and API setting. Please refer to the images below: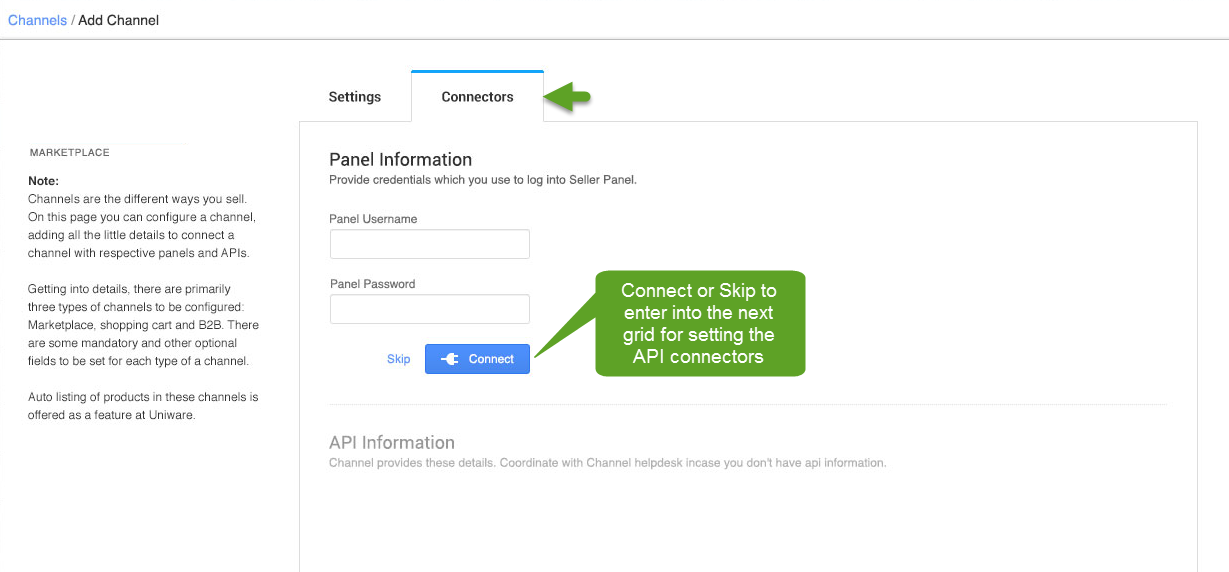 6.   As soon as the channel is configured successfully, you can see the Channel Summary.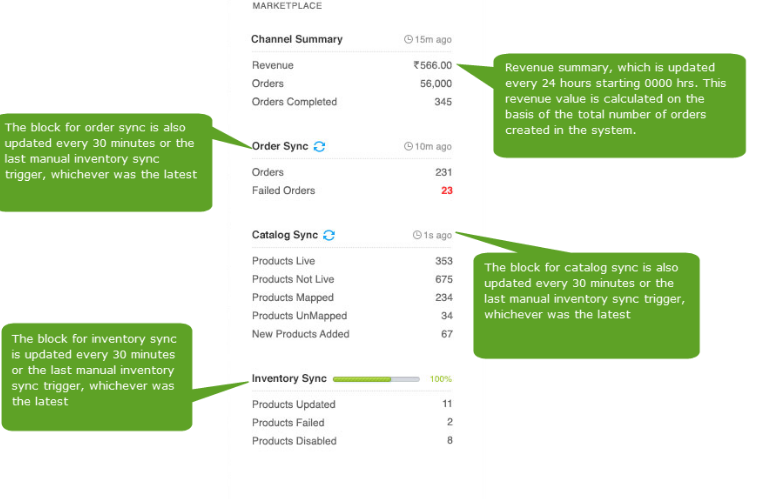 7. You can trigger the respective sync processes from this page itself.
6.   You will also find an easy identification of broken connectors on this page.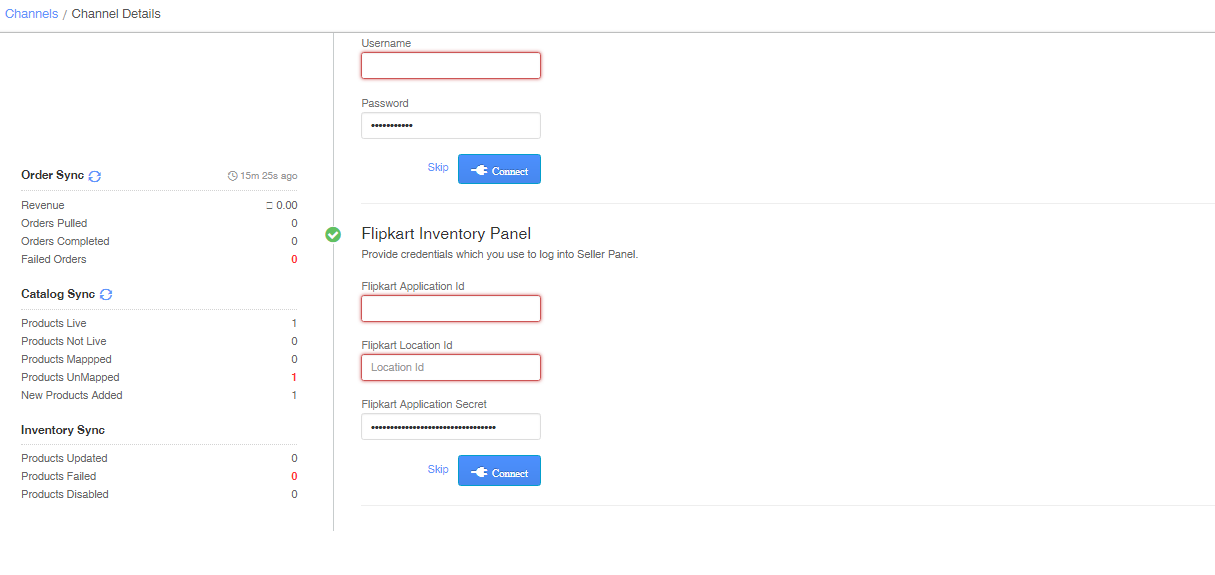 7.   The other channel settings can be edited and saved easily.

---
Learn how to integrate the following channels:
By this way, you can add any channel which is available in uniware channel list.
Macarron (Vely Monkeys Pvt Ltd), Jignov, Next Door Hub, DALMIABIZ, Shop 101 and many more.