All the existing facilities can be seen on the path
Setting > Facilities.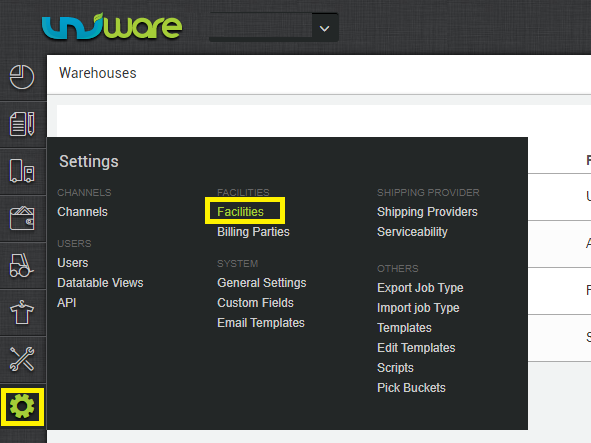 1- In case of a multi-facility system, select the facility to see the details. But in case you have only one warehouse defined in the system, its details can be seen straight away.

2- Click on your desired "facility Name Code" then On the facility details page, you can edit the values by clicking the button
3- Edit the required values in any filed like GSTIN,  Mobile number, Address, Company logo and Signature as per your requirement and don't forget to press.
4- For GSTIN you can follow the same process for more details Click Here
5- For update in invoice series you can click invoice sequence Tab.
For more detail Click Here

How to update Invoice sequences in Uniware?
How to update GSTIN in Uniware?