A:
Note the Product SKUs of those items which were marked "Not Found" while receiving a picklist.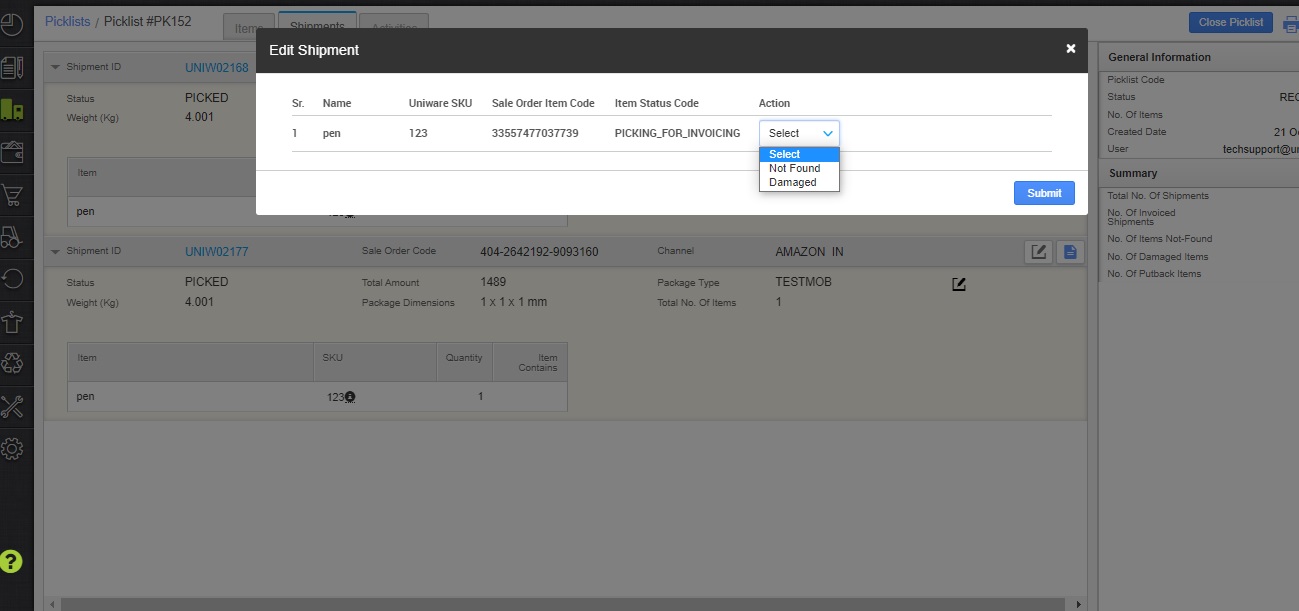 1. On the main menu, Select Materials, and click "Search Product"
2. Enter the Product SKU and select from the list of product suggestions
3. Please notice the field "Quantity Not Found" in the item details.
4. Just as you click "Show details", it highlights the shelf where this product is placed and the quantity of the product which wasn't found.
THE SAME WAY, ITEMS CAN BE MARKED FROM FOUND TO NOT FOUND.
Note: this feature is only supported in Professional and Enterprise versions.