To Add self shipping or logistics by your company, you just have to add a shipping provider with the name "SELF".
This can be done for very small or unregistered courier providers which are not added in uniware as shown in shipping provider tab.
Follow the steps:
1- On the path Settings > Shipping Providers,
2- Click the button

3- Select the Shipping provider
4- Fill in the general details like its name, serviceability and shipping methods.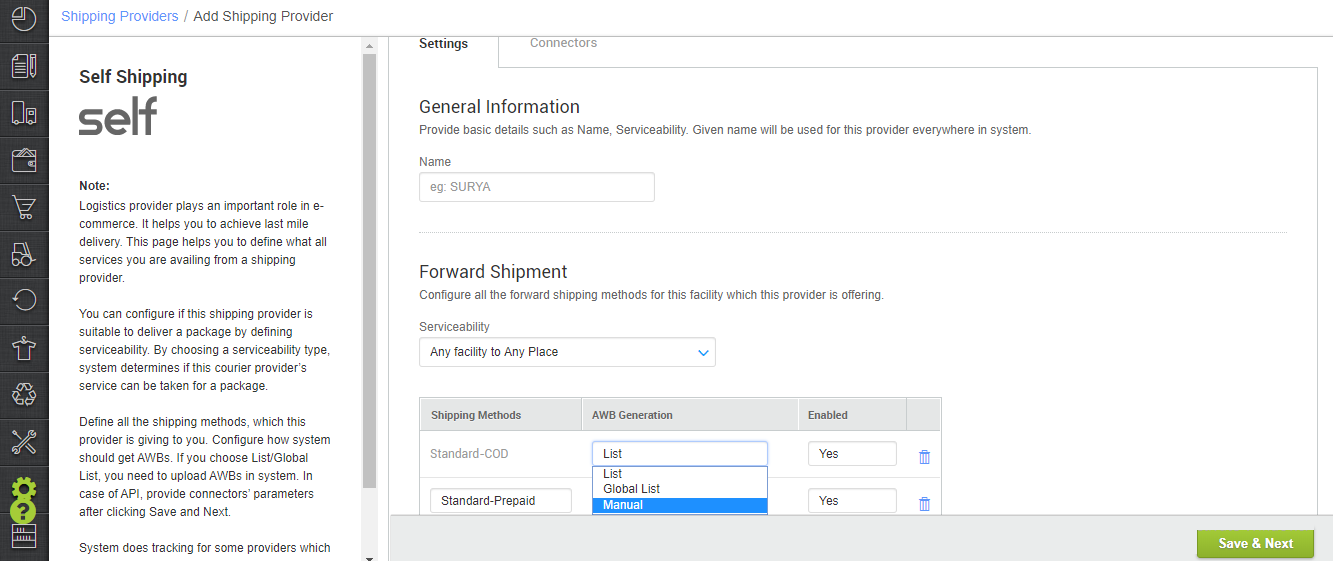 5- The AWB Generation can be done in two ways –
-LIST, the system will pick the tracking number or the AWB number from the list we feed.
-MANUAL, then every shipment allotment to a courier will require a manual entry of the AWB number during the shipping package addition to its manifest.
6-  You can upload the AWB list here. Once you save the provider details, then an AWB addition icon
appears. First step is to click it!
7-  On clicking it the system allows you to enter the list of AWB numbers
8- Enter comma seperated or new line seperated values in the text box.
9- Please remember that you cannot select API as a valid option for AWB number generation in case of SELF.
To learn about the similar process for other courier providers, click here.