A: Reprinting invoice means the shipment is already processed through packed state and the same invoice detail will present in the invoice tab.
To download invoices in Pdf format, you can follow the below steps:
1- Select 'Dashboard' on the main menu and Click on the "Invoice" to open its details.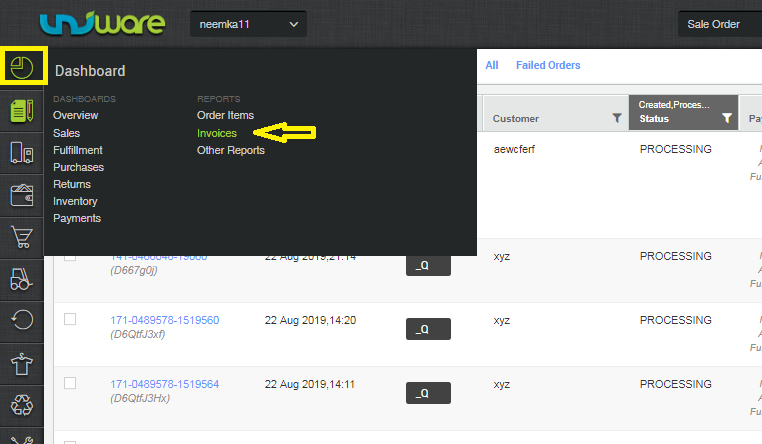 2- Take the filters and sorting to take invoice as per requirement.

3- Select the checkmarks for invoices > select the Action button > Print Invoice.
It will give you all selected invoices print in bulk in PDF format.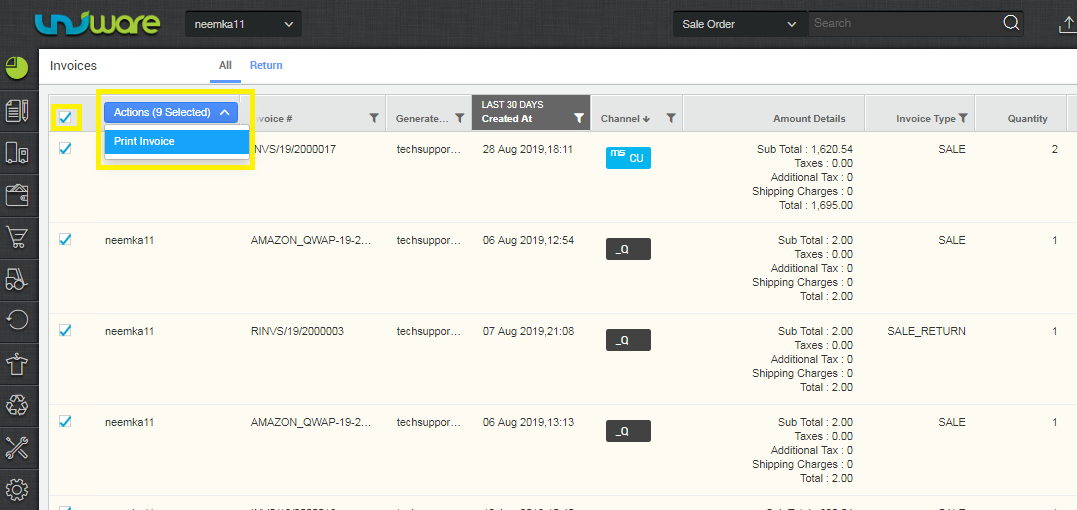 Notes: For Return Invoice/Credit Notes. The same process can be followed in Return tab highlighted as below.
Credit Note in Uniware is the return invoice for any order. All the orders for which return is generated will be managed with Return Code and when it is printed, it will show credit note invoice print.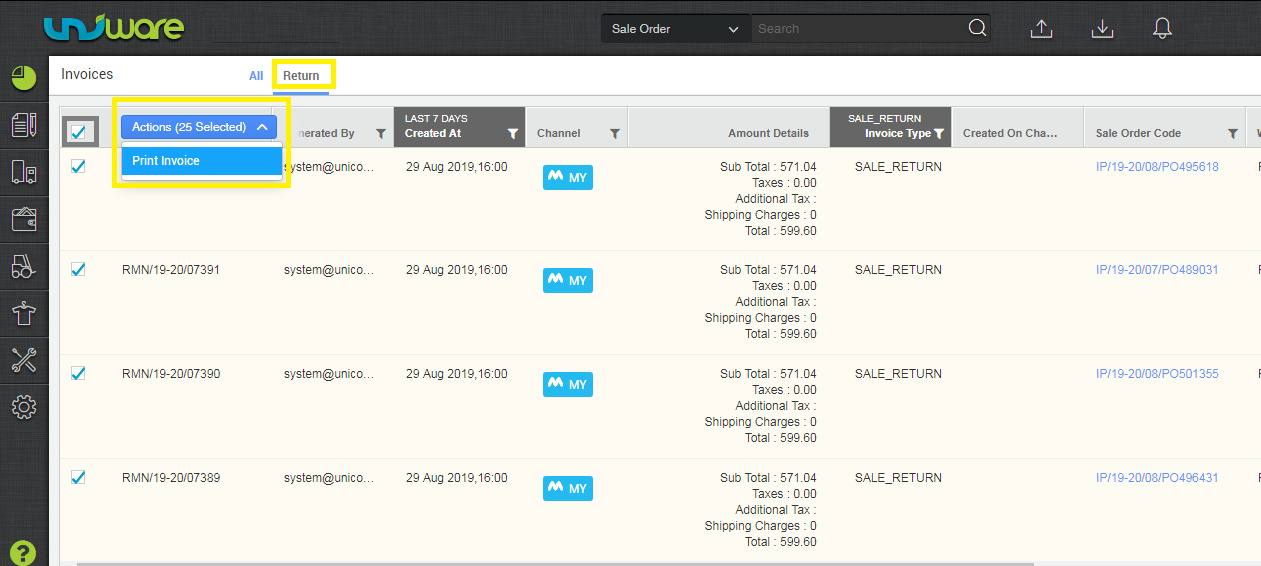 To download Sale or Return invoice you can export the same data from the shown button for export or you can simple take an export for full details from other reports section in Dashboard > Other reports.
From Invoice Tab :

From Other Reports Tab: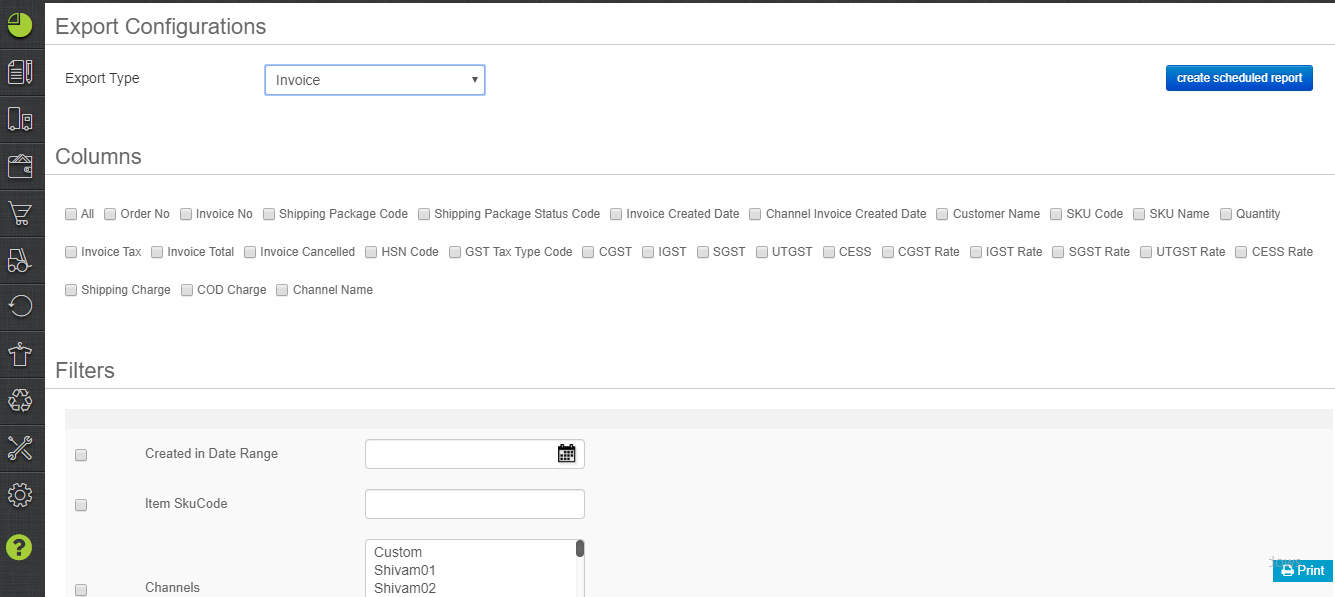 How do we export a Report: Click here
Reprint Sale Invoices/Label/Return Invoices (or Credit Notes) for any order