What is Fulfilment By Amazon?
It is a simple model introduced by Amazon wherein a seller/vendor can store their items/products at the Amazon Fulfilment Centres. The items are stored, picked & packed and dispatched from these centres as and when the respective orders are received.
FBA (Fulfilment By Amazon) and related queries Click Here
How to add this channel?
It is very simple to add this channel at Uniware. Follow the same steps as you do to add any channel on Uniware.
1- In the Uniware menu, select Settings > Channels
2- Then press the button
Search and Select  "Fulfilment By Amazon".
3- Fill and save the channel details.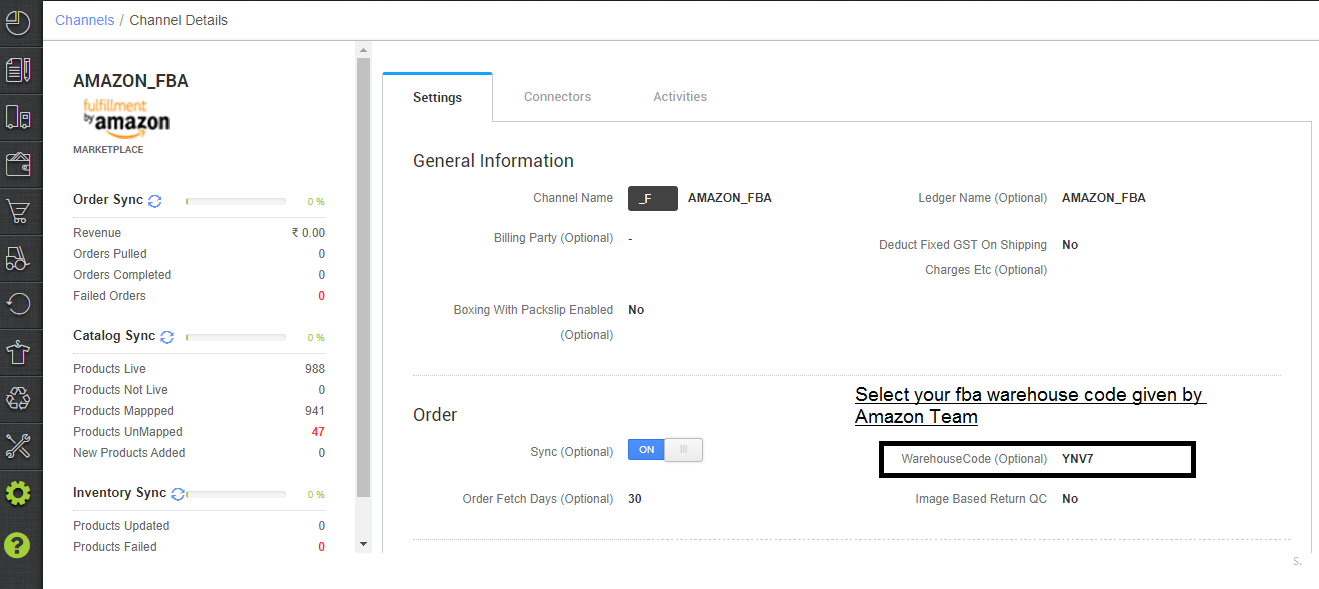 To revisit the steps to add a new channel, click here.
– The Connectors of FBA are same as that for the channel "Amazon India" for more details Click Here.
– Also, to manage multiple Amazon FBA warehouses in Uniware update the details in the additional parameter of "Warehouse Code" on channel setting page in Uniware.
You can get the warehouse code details under Fulfillment-center-id column in the Amazon Fulfilled Shipments Report generated from the FBA panel.
4- You need to update the address in Amazon FBA facility in Uniware as per your warehouse address registered with FBA, so that system can correctly identify the applicable GST.

NOTE- Once the FBA Warehouse is added successfully in Uniware, there are some mandatory fields that need to be filled
1. Signature image in FBA Warehouse
2. GSTIN number in FBA Warehouse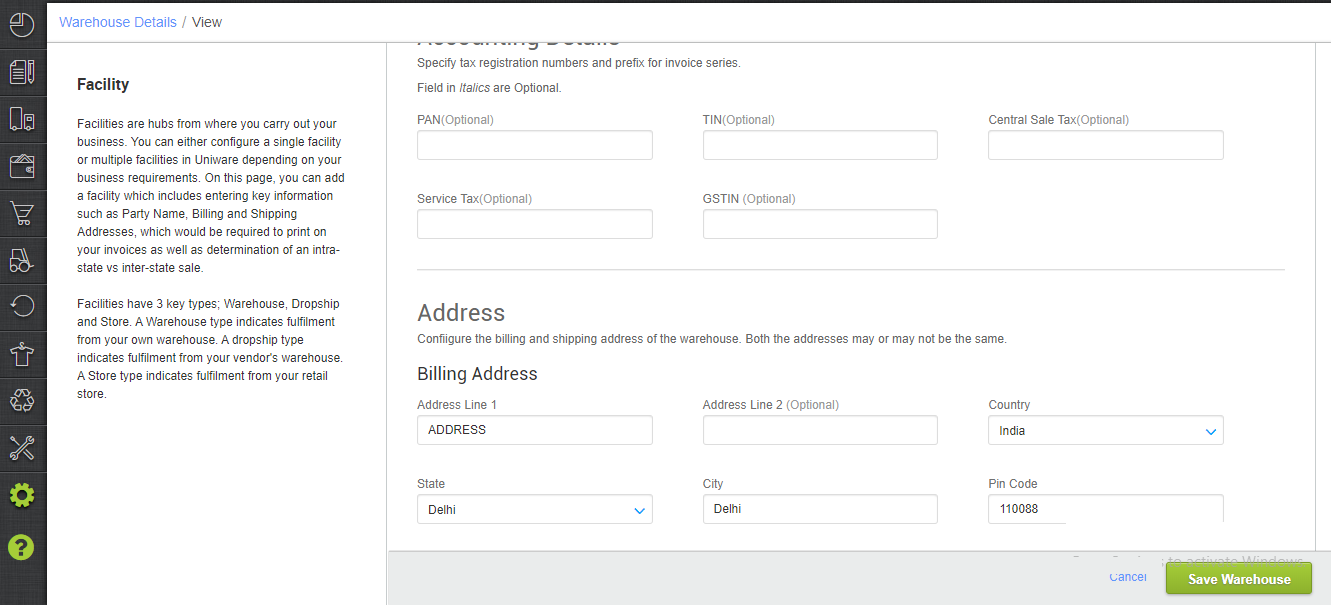 5- Apart from this, a SELF courier with name as "SELF" should be added in FBA Facility with serviceability selected as "Any facility to any place"
Below are the important points needs to be kept in mind while adding the channel.
Order sync, channel Inventory show up and catalog sync are available.

Uniware only sync dispatched orders which are present in the respective report at Amazon and synced in uniware.

Channel Inventory show up: Uniware fetches channel inventory for Amazon_FBA. This will be visible in Amazon FBA facility > Products > Channel Inventory> Channel Warehouse Inventory.

Invoice series will be generated on seller panel and will be synced into Uniware along with Tax details.
Want to learn about how to integrate with Amazon?
---