We can enable a courier provider by following way:
1. The list of shipping providers on the path Settings -> Shipping providers. The defined serviceability and available AWB count is highlighted on this page.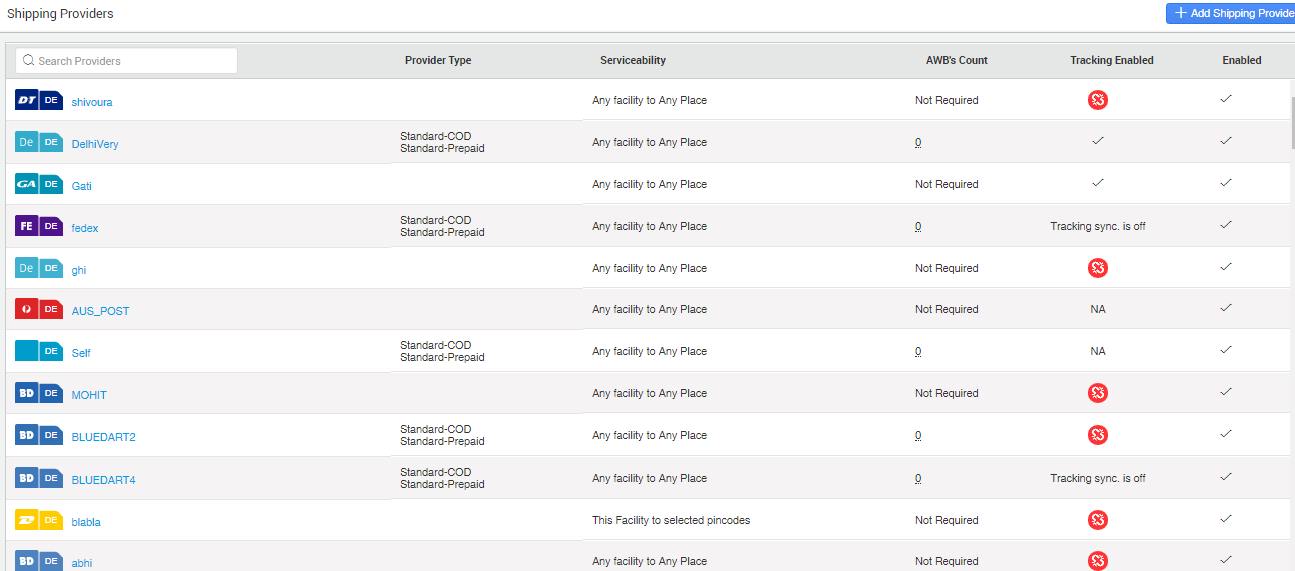 ​
2.  Multiple accounts of a shipping provider can be seen in different rows in the list.
3. A Shipping Provider which is disabled can be enabled by clicking show disabled providers.

and then select your shipping provider from the given list of integrated courier partners.​

4. The next page asks for account enable button make it "ON"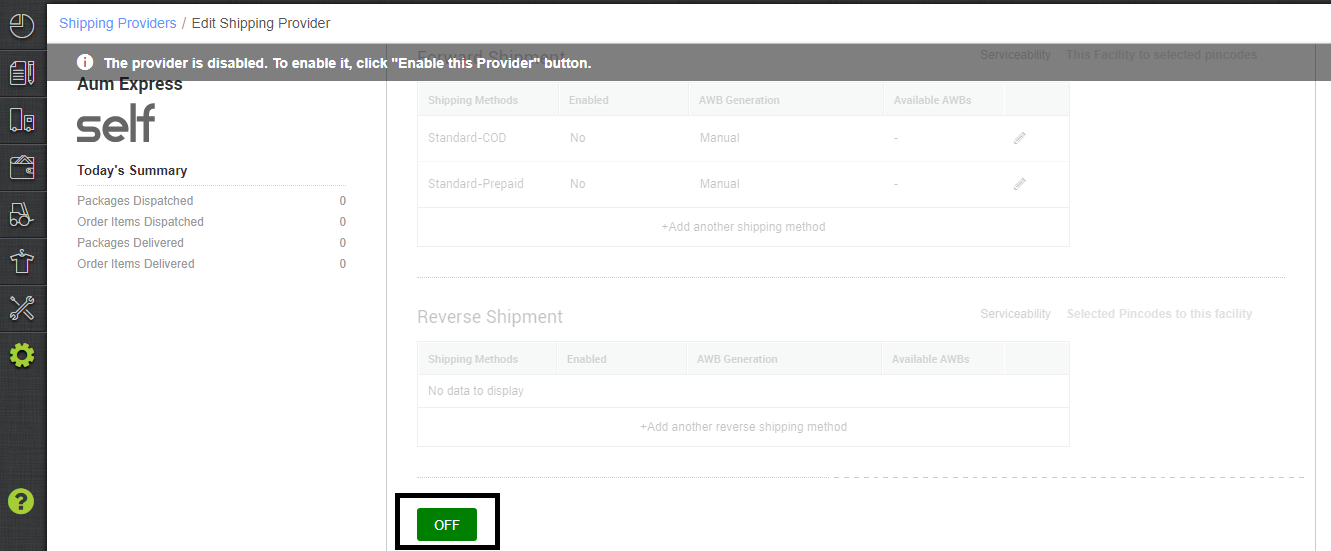 Now you can configured the rest details as per your shipping provider setting earlier.
Q: How to add self shipping/ logistics?
Video help to learn about how to enable a shipping provider in the system: