Image Scan Based Inbound Quality Check
To prevent the CIRs (Customer initiate return) due to reasons like wrong-product-shipped & damaged-product-shipped, an optional step of Image-based QC via double scanning is provided to enhance the return management.
For more details connect with uniware team Click here
Note:
1. This can be configured at channel level.
2. This feature is available for SKU & item-level traceability in Enterprise version only.
3- On enable of this option, image-based QC enabled for
Putaway Reverse Pick up items
Putaway Received returns
Process Path:
1- First configured the check at channel page. Image Based Return QC "yes"

2- On the path Inbound –> Put away, select the Putaway type PUTAWAY_RECEIVED_RETURNS or Putaway Reverse Pick up
3- In the put away created, scan the item scan code for shipment.
4- Image of the item with details of the item (Product code, color, MRP, Batching details ) associated with barcode popped up. Now you can check the item details for that scanned item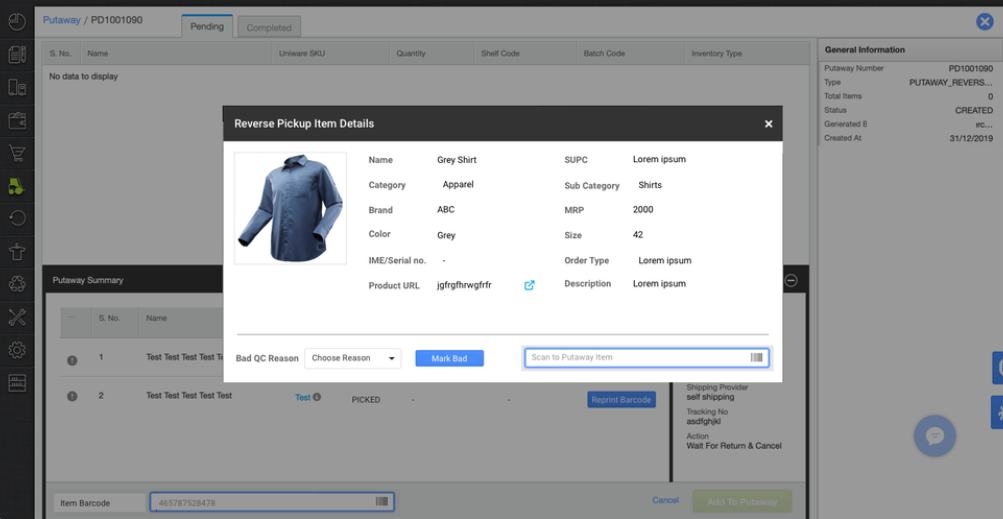 5- On selecting this option a text field reason should appear and a done button. Now you can take action to mark item bad with reason.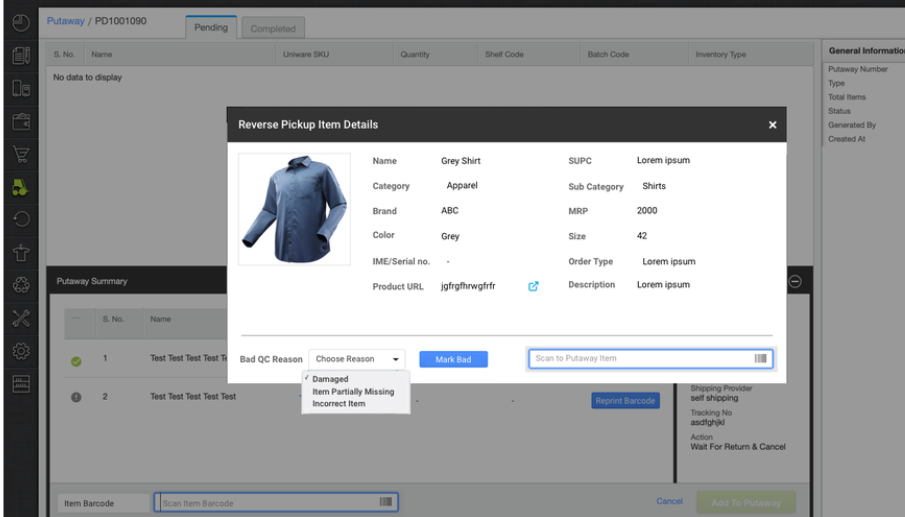 6- Now you can add item in putaway and repeat the same for rest items.
a- Press "Add To Putaway" button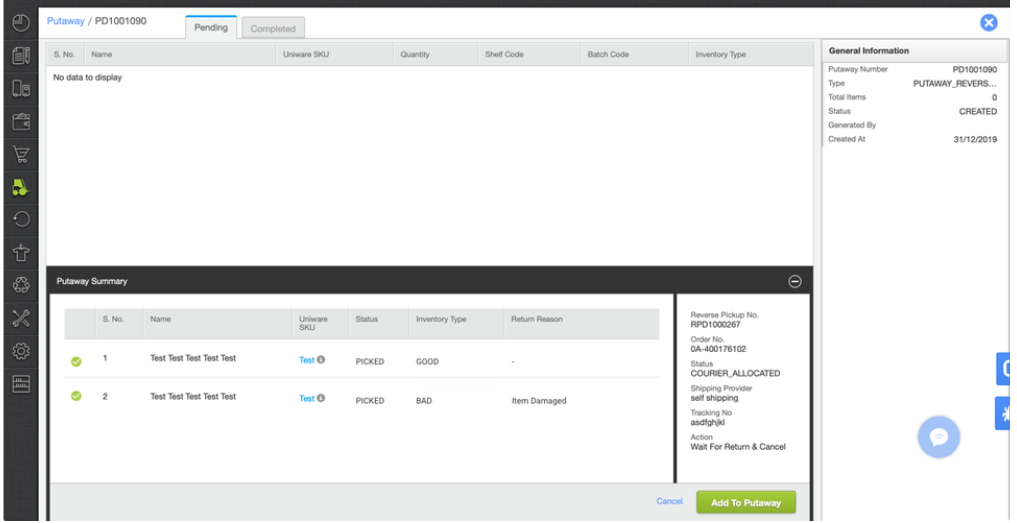 b- Scan next Item Image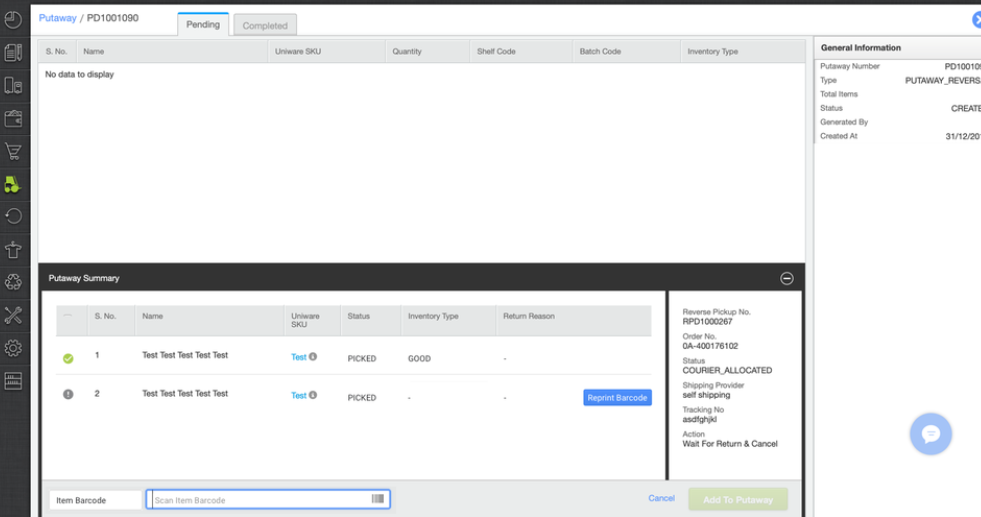 Then the rest process is same as you do it earlier for completing the putaway.