Hopping refers to a feature which enables store staff to accept or reject any or all of the items of an order. Once rejected, the item will hop on to another store.
As a part of our Omnichannel offerings, Uniware allows hopping an order from one store to another store manually/automatically.

Note: The feature is only available for enterprise version with omnichannel presence.
Hopping will enable a brand to fulfil multiple objectives:
1- Decrease Bottom Line of operating cost
2- Improve Customer Experience by increasing fulfilment rate & SLA
Based on Routing rules hoping can define on item level and order level. Manually triggered hopping and Automatic hopping based on certain SLA triggers.
Process Overview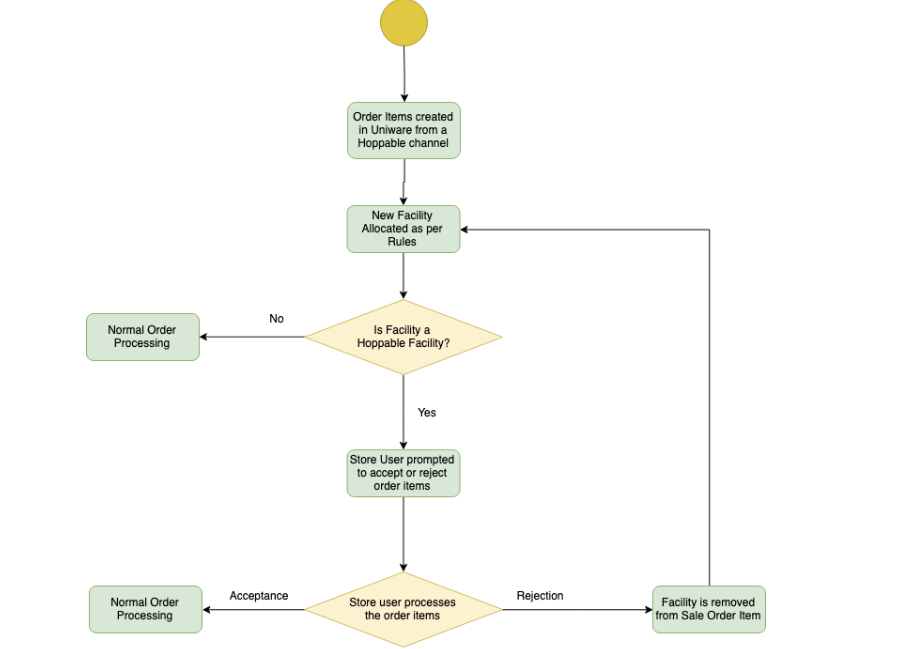 1- Hop order can be checked in Order>Stors orders

2- You can accept or recect the store's orders which are set to Hop.

3- Rejection, system provides the reason for the selection.
Sellers can use a custom set of rejection reasons (pre-configured) including the option to enter any custom reason by selecting the Reason as 'Other'.

4- Once user accepts the orders, inventory allocation task will create the shipment for those orders in respective facility based on routing roles to process further as sale orders.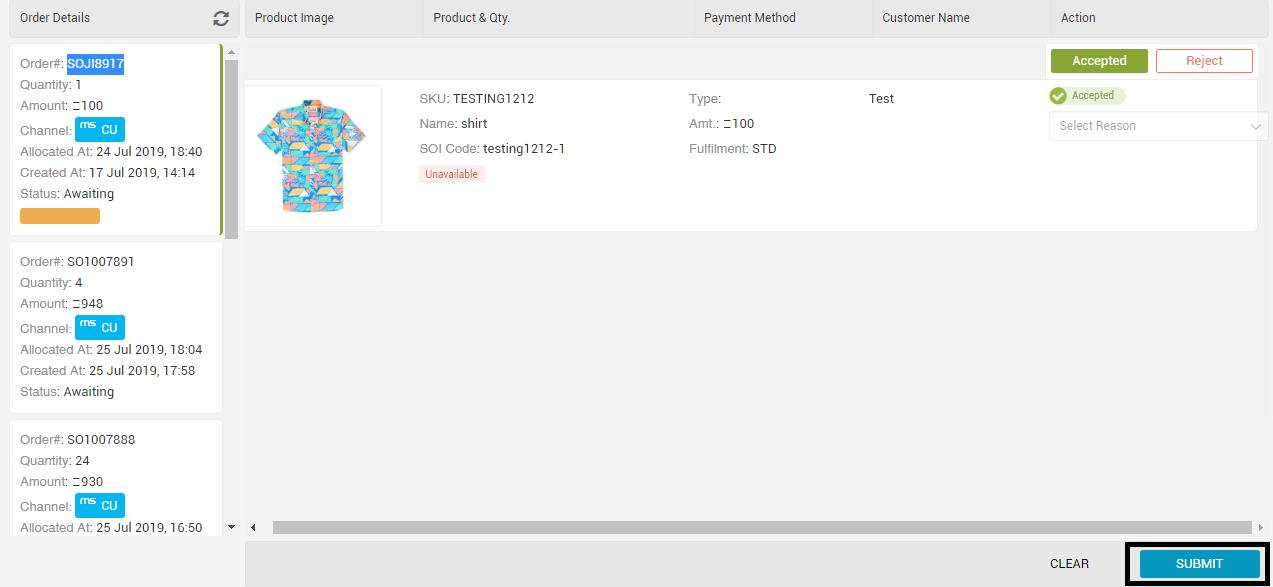 | | |
| --- | --- |
| Rejection Reason | Description |
| Not Available | Inventory Mismatch between POS & Unicommerce |
| Damaged | Size Mismatch, Color Faded, Other scenarios |
| Tag Missing | Barcode Torn, Barcode Missing |
| Not Found | Inventory Available in POS but not found physically. |
| Support not Available | No manpower, No packaging material, courier issues etc |
5- You can check the history for all stores orders formthe clock icon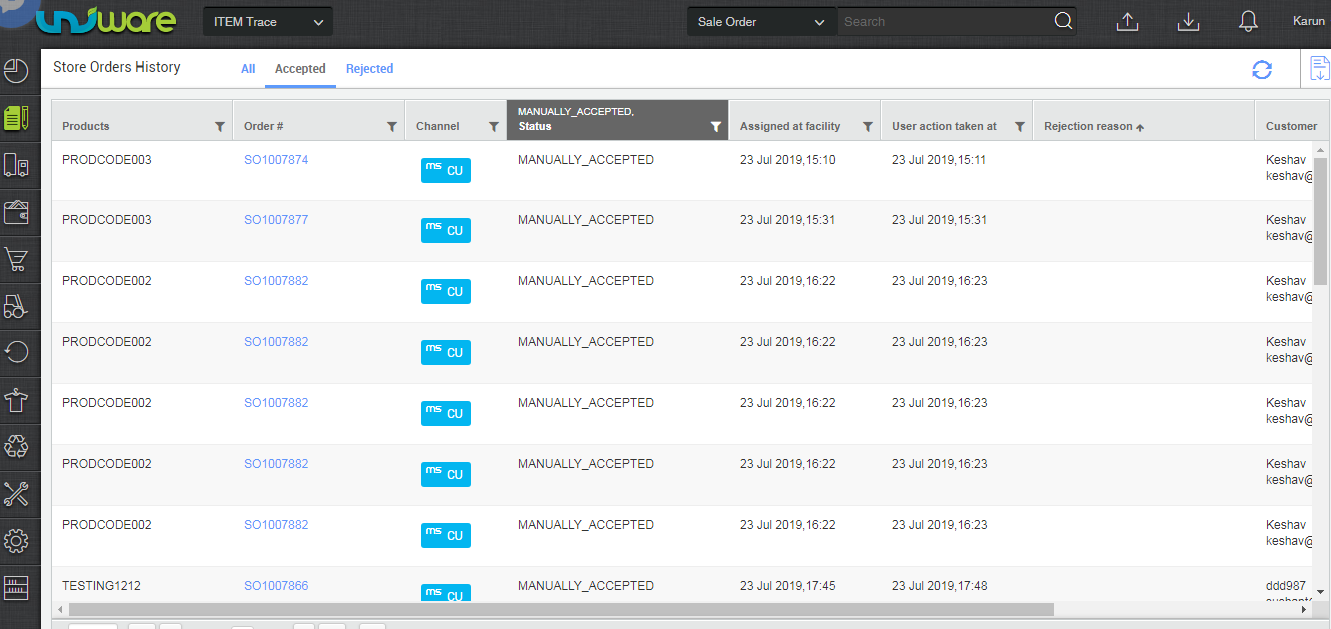 For further details & customisation needs Click here and we will be happy to assist you. Also, you can connect with us using uniware Chat Support.