By disabling a channel we are explicitly putting off the order and inventory synchronization on the respective sale channel. Thus, after disabling a channel, Uniware would not acknowledge any new order and make no new inventory updates.
Also please note that disabling a channel will not remove it's definition from your store. It will only make the channel disappear from the list of your sales channels.
To disable a channel, follow the following steps:
1. On the path Settings -> Channels,
select the channel to be disabled by clicking on the channel name or its logo.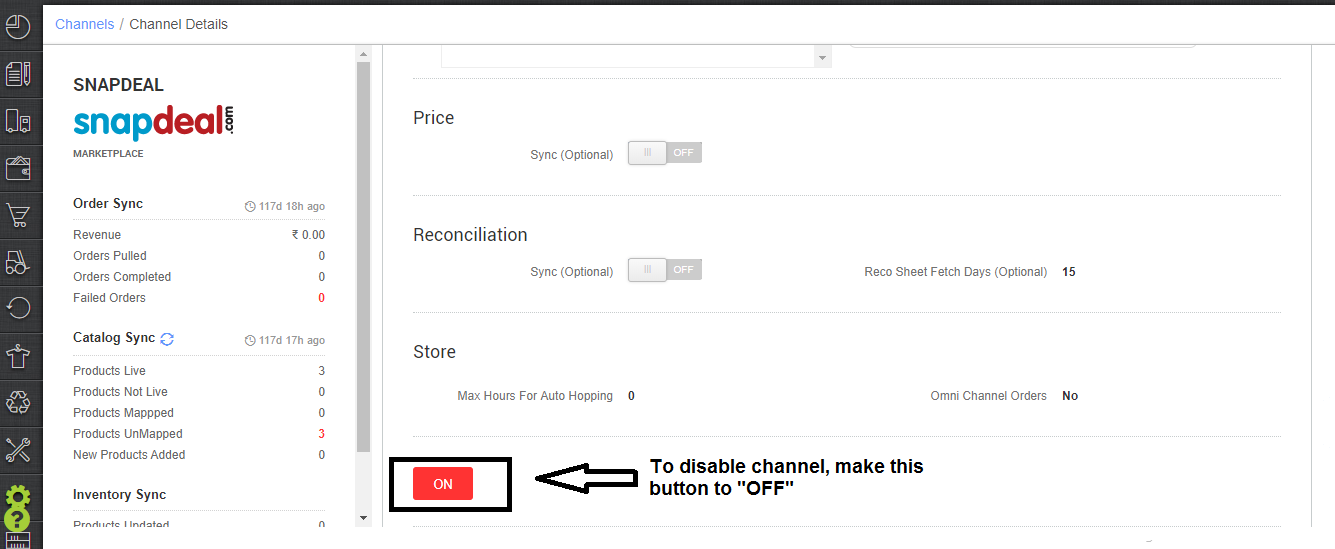 2. The disabled channels can be accessed at the end of the list of channels by
clicking the button
3. If not the Disable button, you can partially disable a channel by turning off the Order Sync or Inventory Sync only. This way the channel remains active but only one of the two functions is switched off.
4. To activate a disabled channel: Open the channel details and click "ON"
​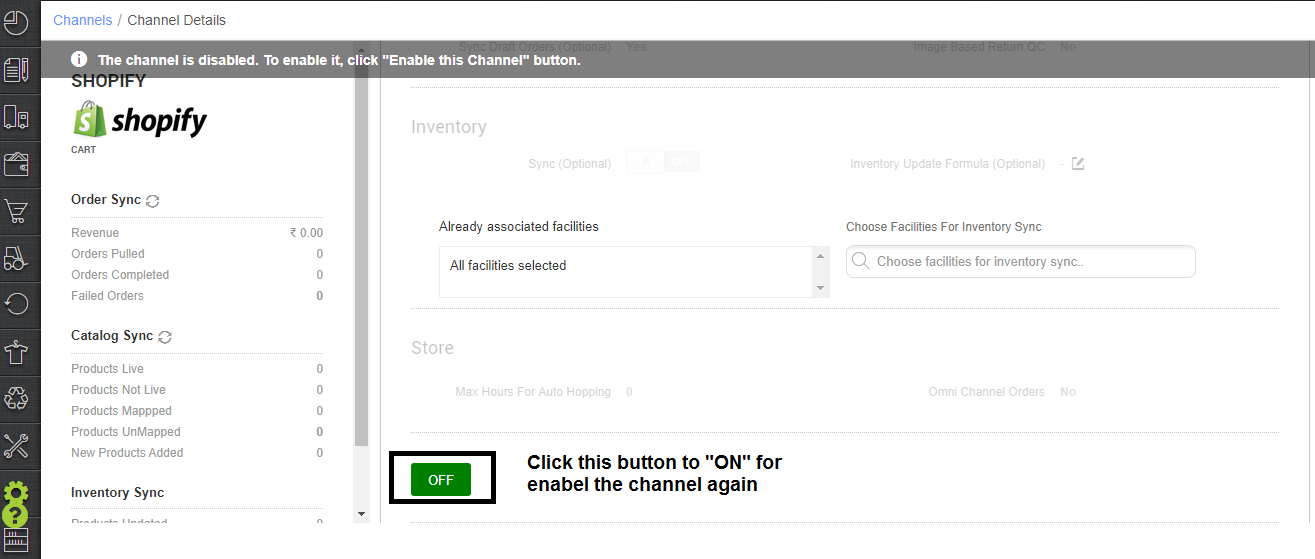 ---