Business Lines: Business Line is a mapping of each warehouse to each billing party. Seller can create a Business Line that defines a unique billing party for every facility and channel combination.
Based on the channel from which the order was fetched and the facility where it was allocated, the seller can define which Billing details (Trade Name, GSTIN, etc.) will be used in Invoicing.
This would lead to correct invoicing as per GST norms.
Applicability
Version: All versions Standard, Professional and Enterprise
General Setting Configuration: Tenant Level Config Is Invoicing Through BusinessLine must be enabled (default)
Procedure
1- Main Menu (Settings) > Business Lines
Here you can check already created business lines and you can also create a new one.
2- Click the button "Add Business Line"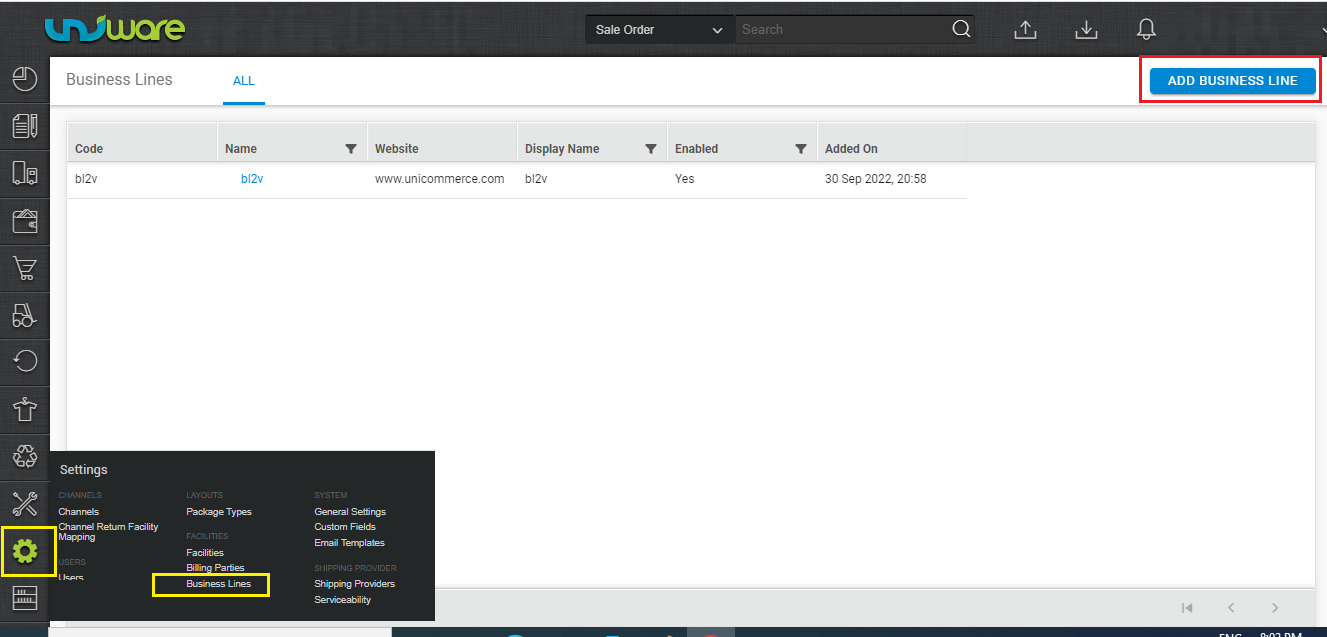 3- Fill in the values in all Fields.
General details:
Field Name
( M ) = Mandatory
Description
Note
Enabled (M)
To Enable the Entity
Code (M)
Business line Code

Name

Business line Name

Website URL

URL for the existing business brand

Display Name (M)

Display Name to show in UC
Mapping:
Now you can map the Billing Part to the facility in Uniware. You can also map multiple facilities to any one of the Billing parties for your respective business line.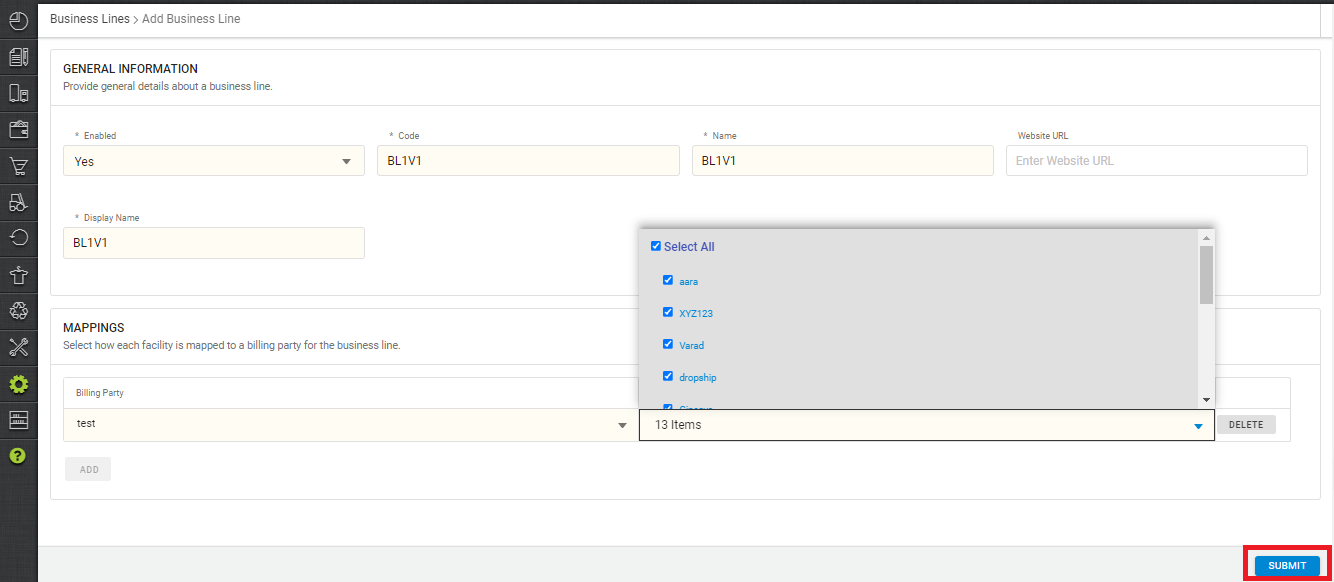 4- Set Mapping then Press the button "Submit"
5- You can apply the Business Line to any channel as per your business mode B2B/B2C per facility allocation.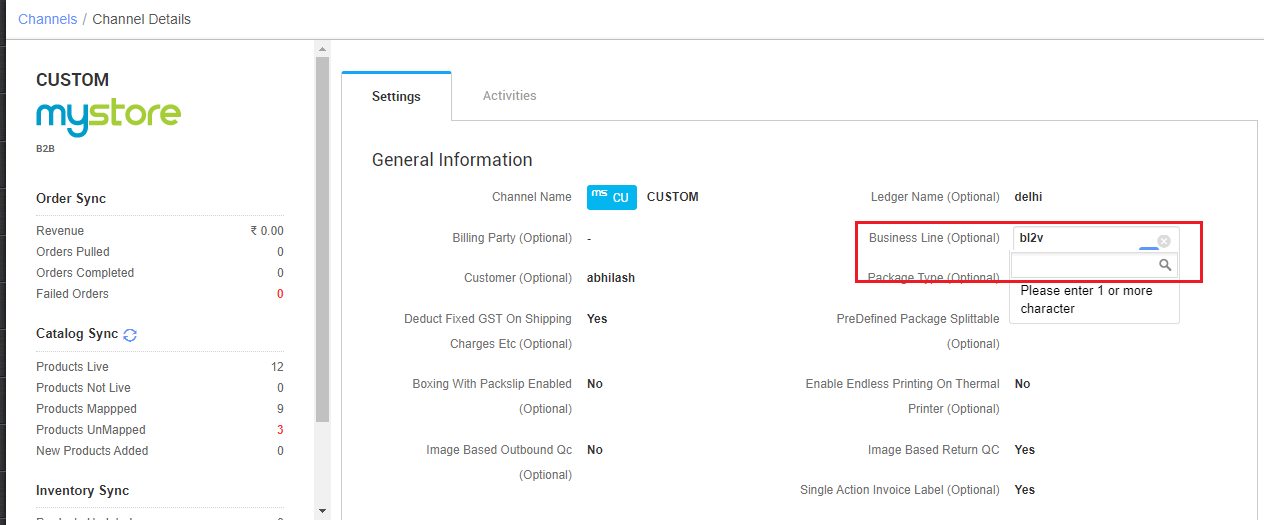 Note:
System will check for billing Party in the channel associated with Business Line  → If not available, check for the associated billing party in the channel → if not available, use the party details of the facility used for fulfilment.
Billing Party on channel page will be deprecated soon so seller needs to add a business line instead of billing party on channel with proper details.

All the facilities must be linked to business line