To integrate any shipping provider or logistics by your company, you just have to search the same shipping provider with the name.
The steps are simple:
1. On the path Settings > Shipping Providers, click the button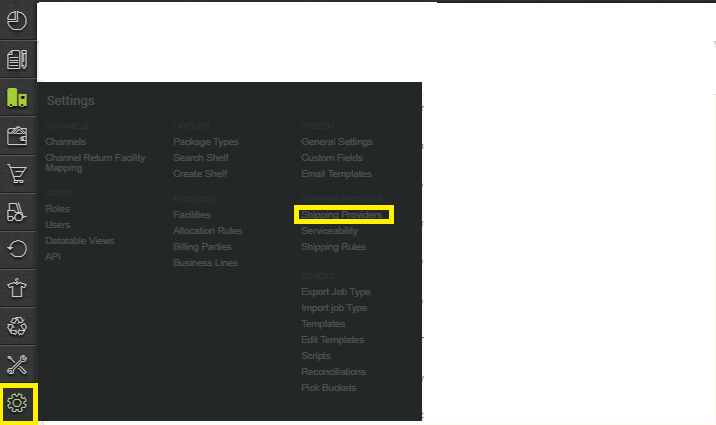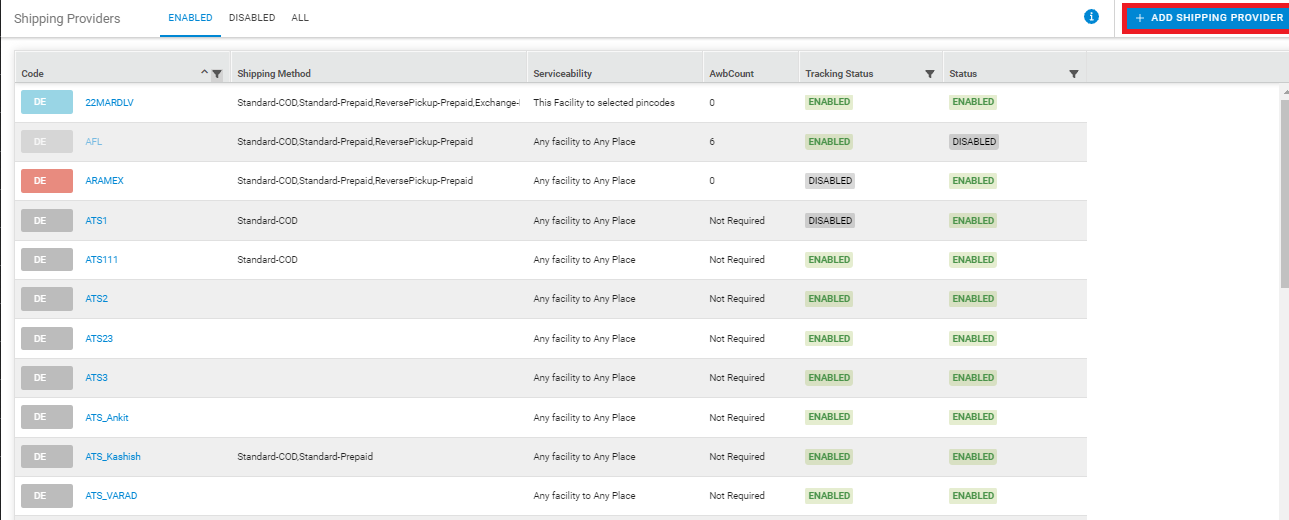 2. Search the Shipping provider which you want to add.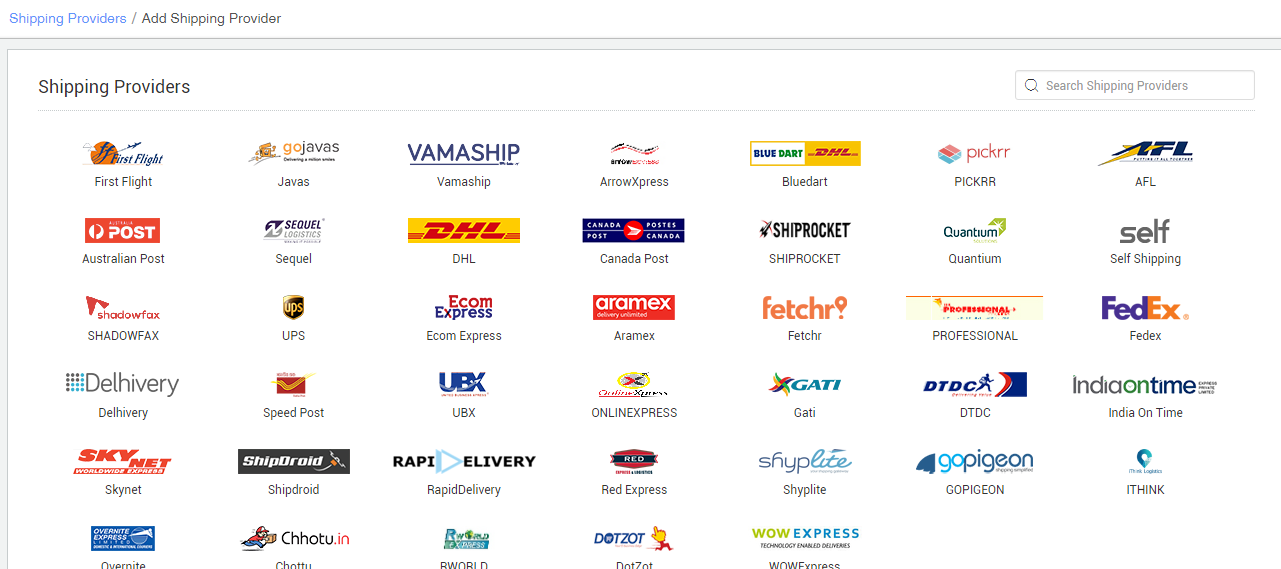 3. Fill in the general details like its name, serviceability and shipping methods.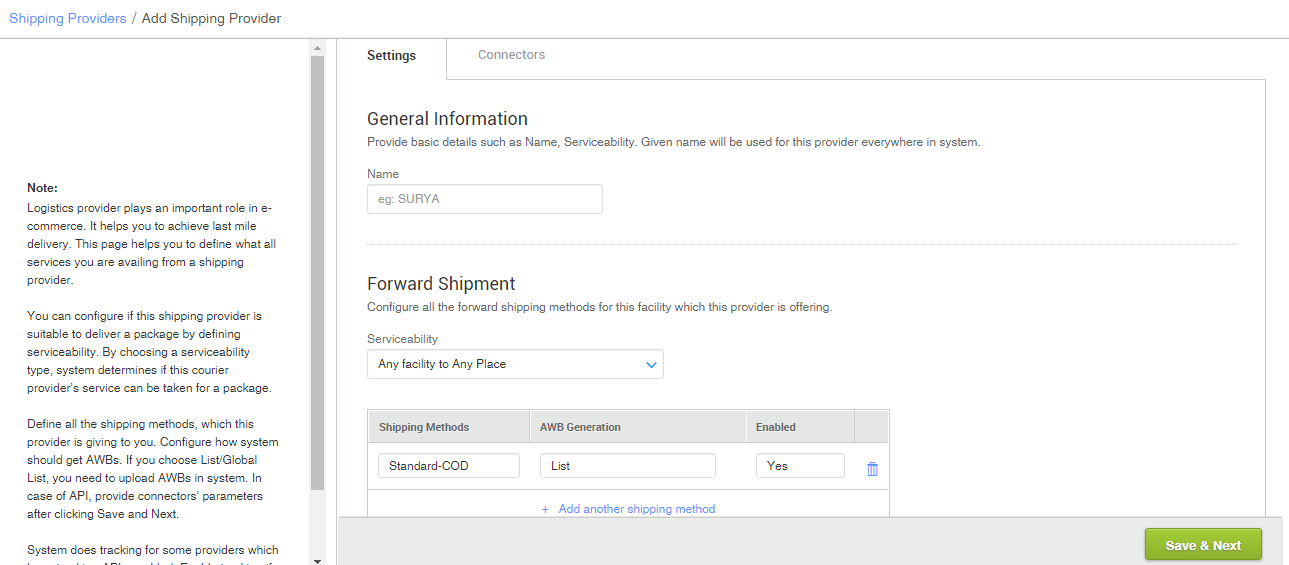 Learn more about Serviceability(Pincodes).
4. The AWB Generation can be done in many ways –
The AWB Generation can be done in four ways –
-If you select LIST, the system will pick the tracking number or the AWB number from the list we feed.
– GLOBAL LIST is the common list of AWB numbers across all facilities.
– If you select MANUAL, then every shipment allotment to a courier will require a manual entry of the AWB number during the shipping package addition to its manifest.
– If you select API, the API fetches the AWB number every time a shipment is assigned to this courier.
5. On clicking it the system allows you to enter the list of AWB numbers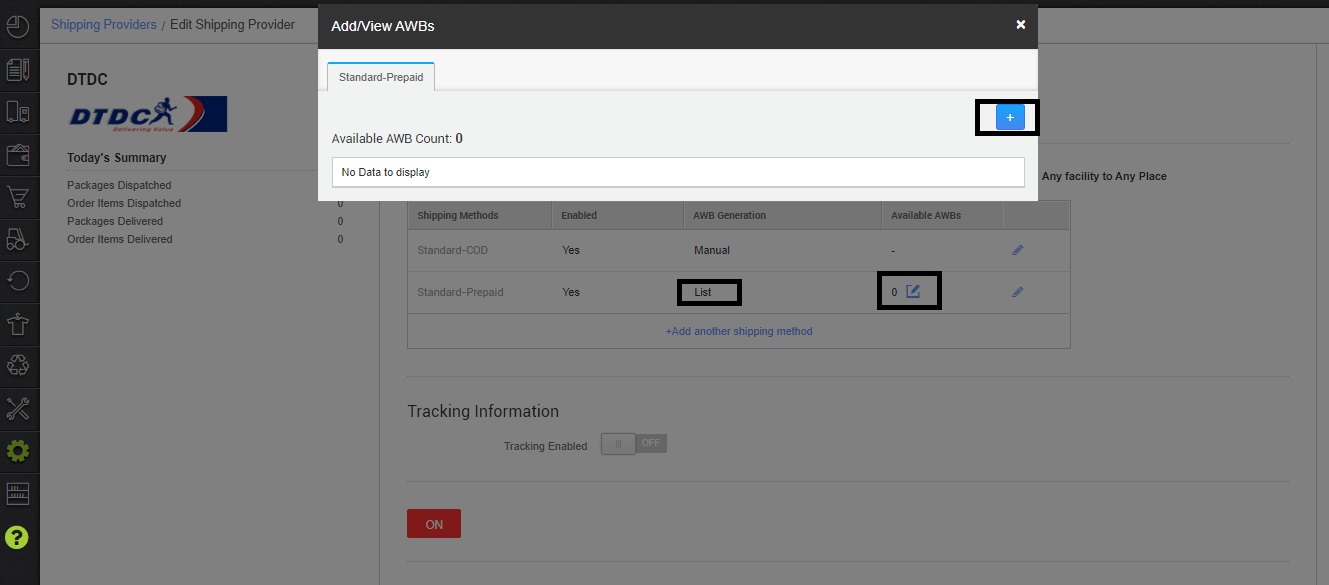 6. Enter a comma-separated or newline-separated value in the text box.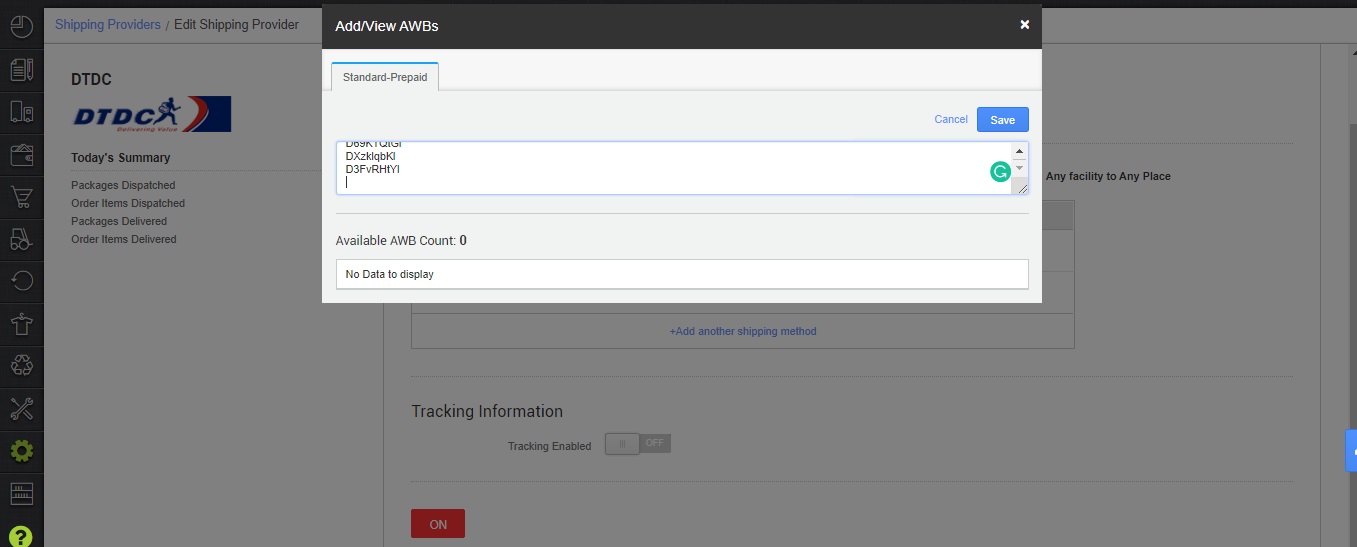 7. Please remember that you cannot select API as a valid option for AWB number generation in case of "SELF" or the other shipping providers those don't provide AWB through API mode.
8. For API AWB generation, you can fill the optional value at connector which will be provided by the respective shipping provider.
By this way, you can add
AFL DTDC, First Flight, Gati, Overnite, Gojavas, Quantium, Red Express,  Ecom Express, Canada Post, Shipdroid, Sequel, UPS, India on Time, Chottu, UBX, Australian Post, First Flight, Speed Post, Sky Net, Ithink, Rapid and Delhivery and many more. Click Here.
For more information on ways of adding AWB numbers to a shipping provider Click Here
To learn about the similar process for other courier providers, Click here.
For Self shipping integration Click Here