Sellers can now Search the ASN through any ASN Number  to see the related details of ASN such as PO number (against which ASN has created), Expected Delivery Date, Quantity (item quantity) and Status. 
To search any ASN details you can follow the below path:
1. UI Navigation | Main Menu (Purchase ) > Search ASN > Filter and Click for an ASN number.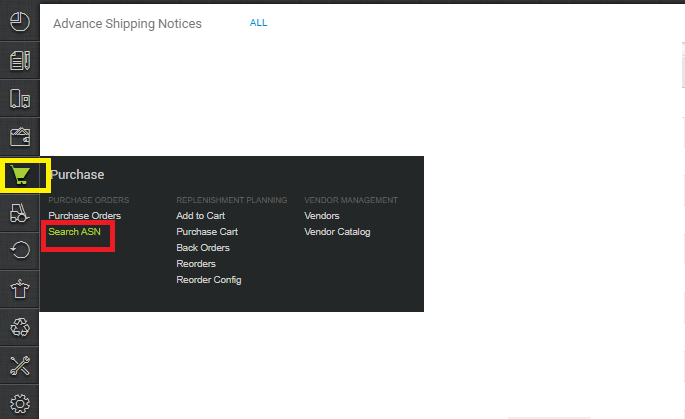 2- Seller can see the complete details of the search ASN.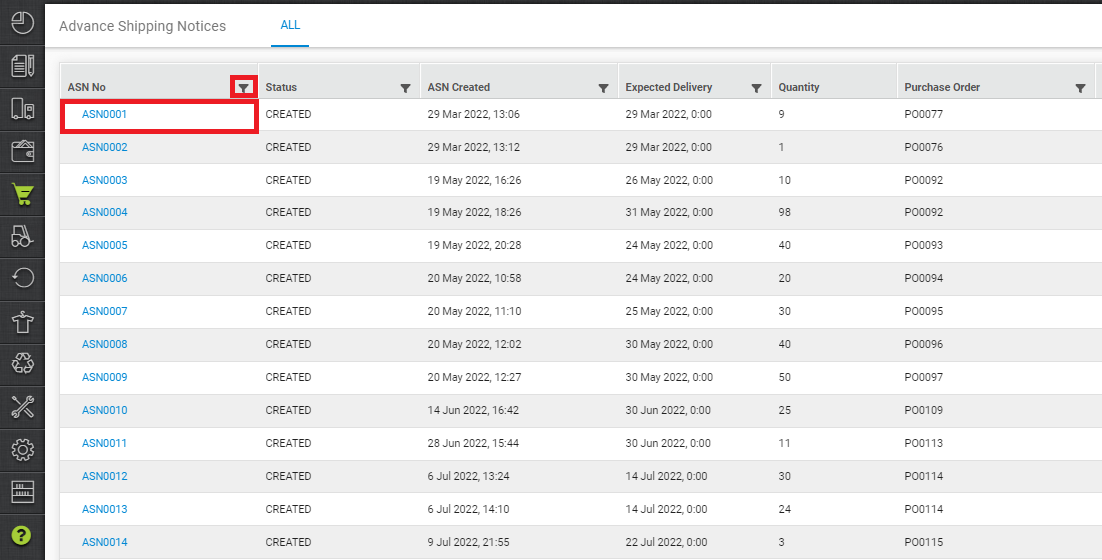 Note:
Vendor can also search for an ASN by the following path :
UI  Navigation > ASN > Search ASN. 
If any user want to see more data in respective of there search, they may change the filter option from the bottom of the table and select the data count number such as 25(default), 50 or 100.