Sellers can now Search for a batch through either Batch details or through batch code and see the inventory details of the batch. In the there is no batch matching the search criteria, a new batch can be created.
To search any batch details you can follow the below path.
1. On the main menu, Select Materials, and click "Search Batch"
2- Enter the batch code

If you want to search by Batch details then follow the tab Batch details
3- Enter the Product sku of batch code details.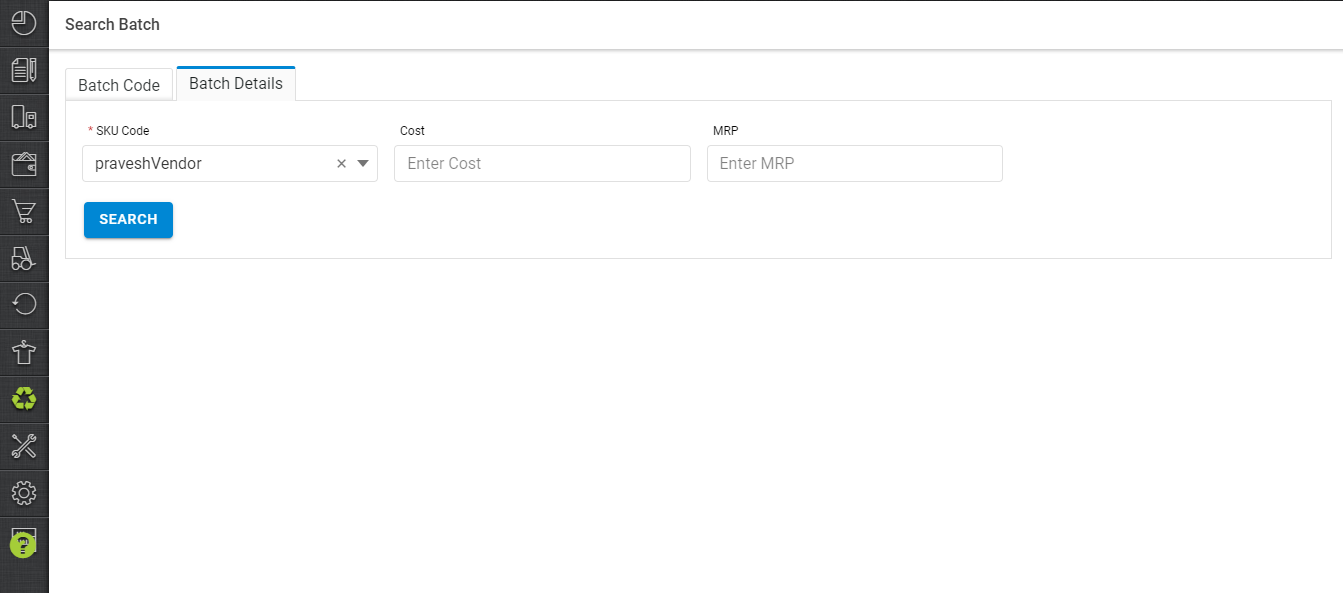 4- Take search by related batch details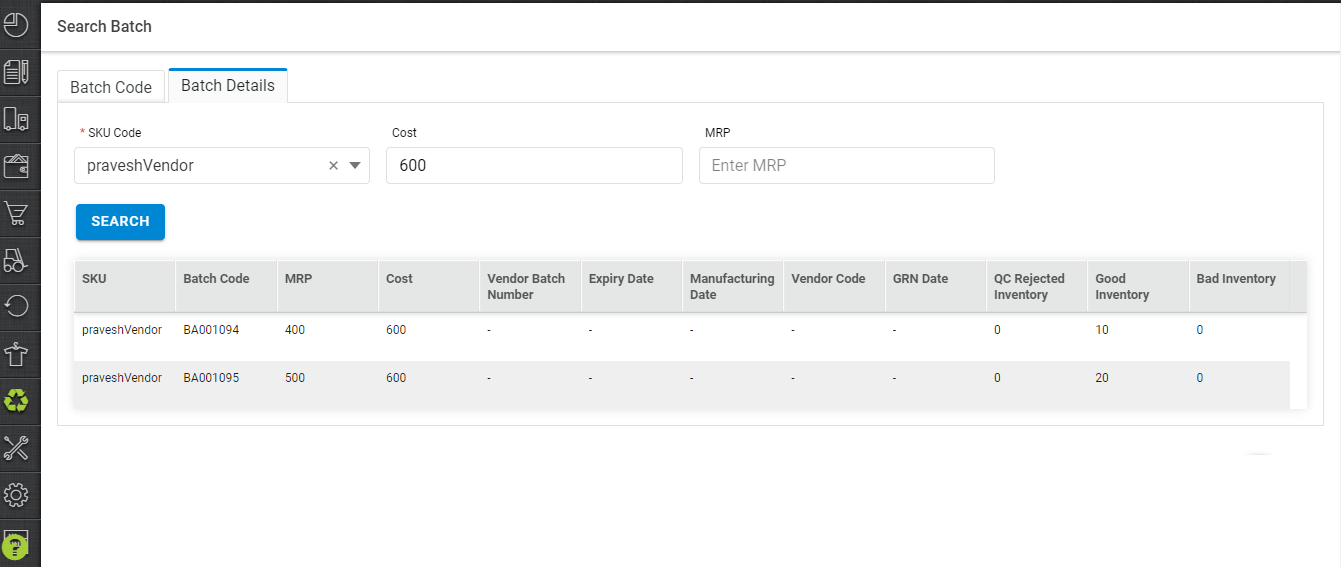 5- If that sku not found by any related details you can create a new batch.