The Purchase Orders can be created in for bulk items by importing files from the system. Please follow these simple steps:
1- Purchase >Purchase Orders
2- click the "Create PO"
3- Select import via CSV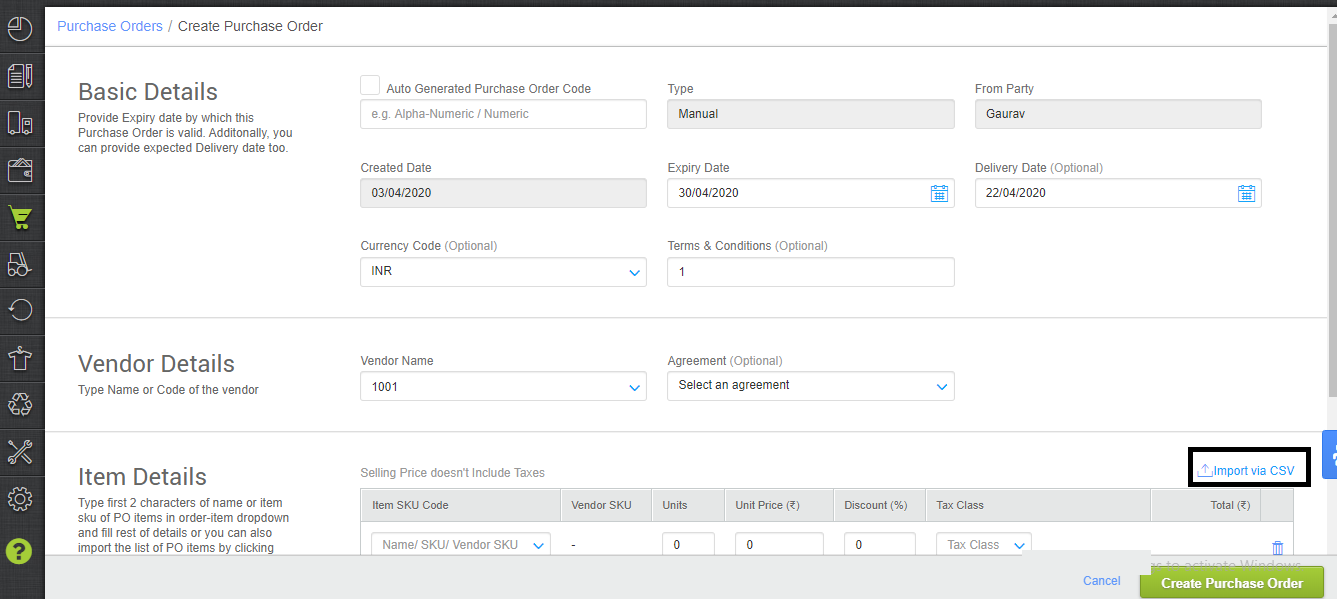 4- This would provide an option to Import CSV sample where you can select the Purchase Items to be imported.
5- Download and fill that sheet as per show data example then save and upload the same  CSV format.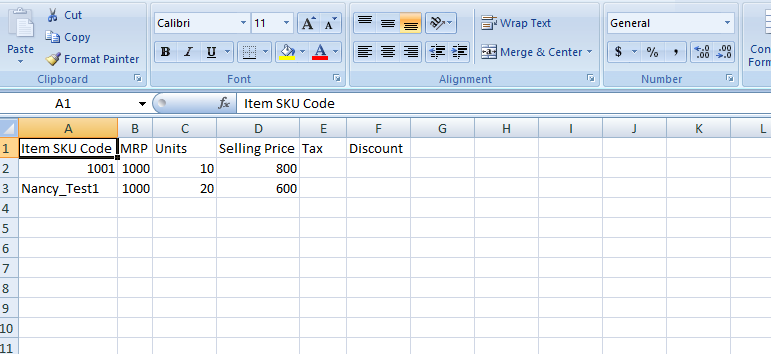 6- Save and upload the same  CSV format.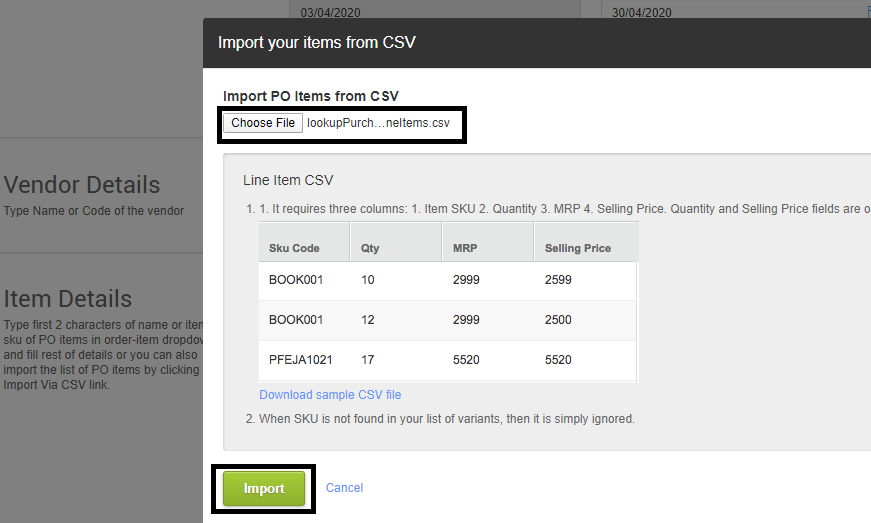 7- Press finish button.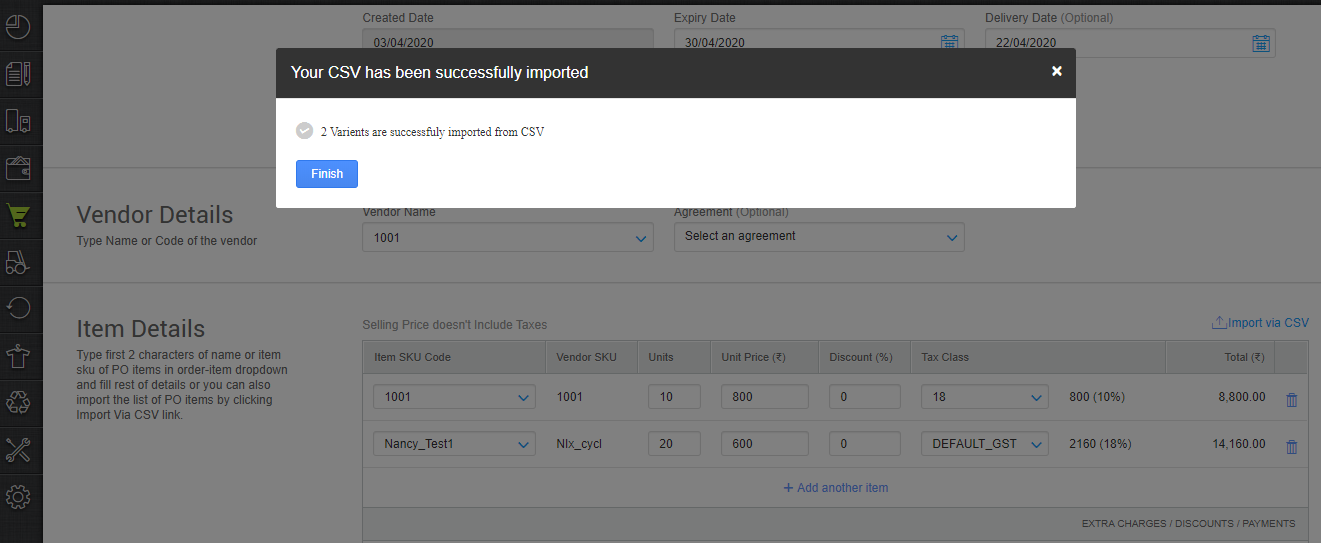 8- By the same way you can add more items and then recheck all the filed for Purchase order and Press purchase order creation button.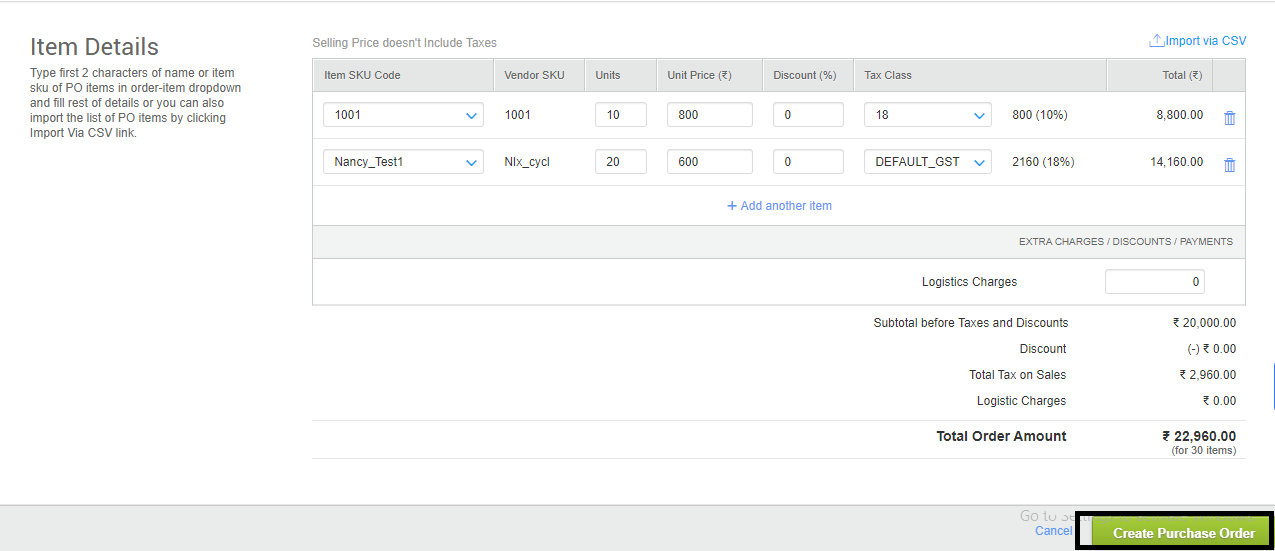 9- Purchase order will create and reflect in the next tab for Send for approval.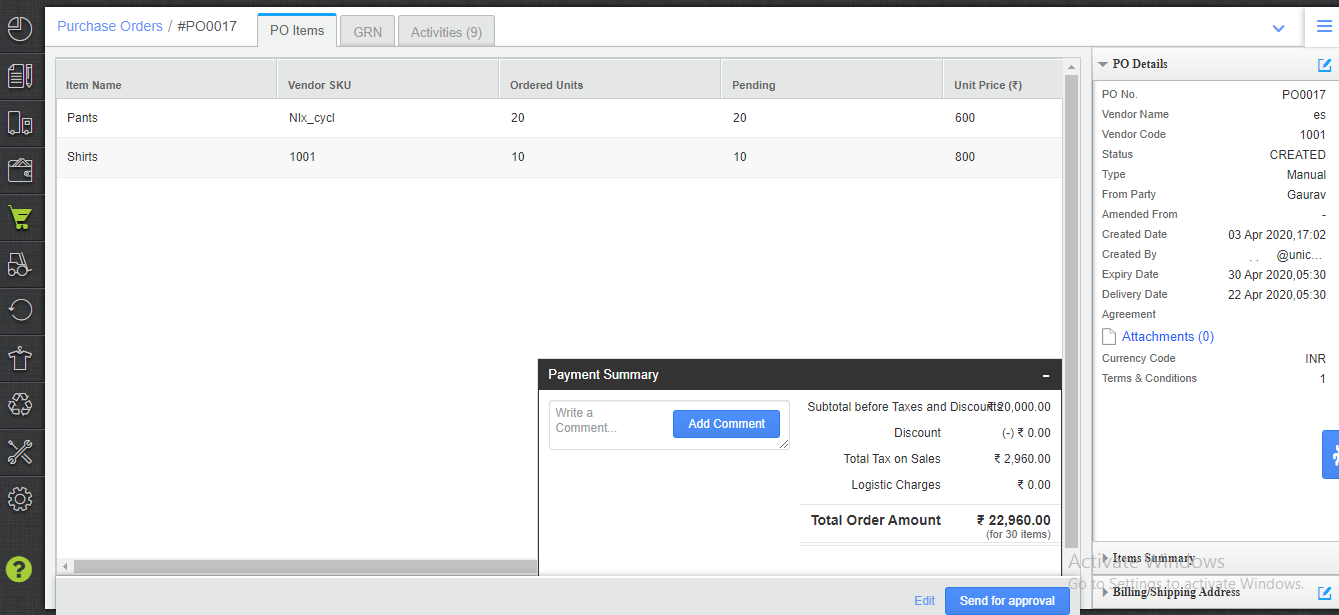 To know about rest process and GRN Click Here